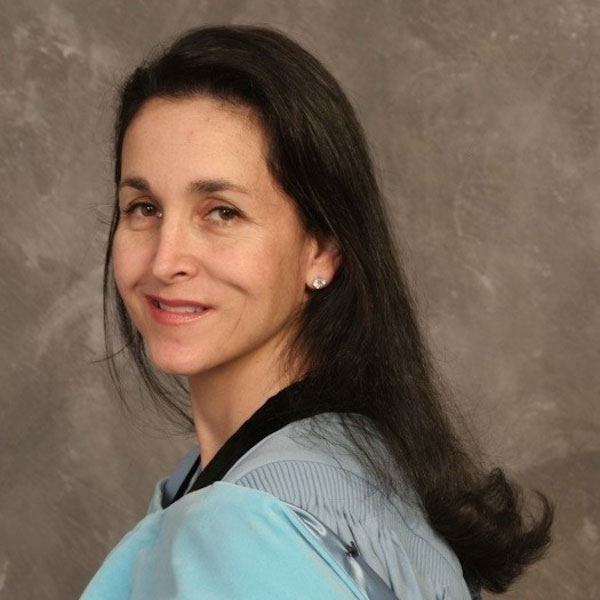 Linda Dale Bloomberg holds the positions of Associate Director of faculty support and development, and full professor of education in the Sanford College of Education, National University. Dr. Bloomberg received her doctorate in 2006 from Teachers College, Columbia University, where she completed the AEGIS Program in Adult and Organizational Learning. Her book is Designing and Delivering Effective Online Instruction: How to Engage Adult Learners.
---
As I write in the preface to my book Designing and Delivering Effective Online Instruction: How to Engage Adult Learners, since the widespread closures and reorganization brought about since the pandemic, there has been a significant and continuing need for reskilling and upskilling as a result of disruptive changes in the job market. Given the future of workplace demands we are set to see a reset between the value placed on degrees, once highly prized for indicating a level of skill and knowledge, and other forms of credentialing. There are strong indications that non-degree certifications and "just-in-time" education are likely to increase in status and value, with by earning a series of stackable credentials that will make students more likely to persist with their studies, or at least advance in a job or career (McGreal & Don, 2022; Wheelahan & Moodie, 2022). While it is certainly important to provide students with access to more meaningful types of employment opportunities, it's just as critical to support those who have existing jobs. Creating employee opportunities through upskilling and reskilling contributes to a stronger, better-prepared workforce, boosting employee engagement by offering valuable career development pathways for both current and future employees. For organizations, a skills-first mindset means helping employees upskill and reskill, with opportunities to learn and grow as the key driver of a positive and productive work culture. Learning and work are deeply intertwined, and colleges and universities will of necessity need to align their programs to the needs of the rapidly-evolving labor market. Online and hybrid learning experiences—with the vast increases in access—present higher education with immense forward-thinking opportunities by offering customized and individualized upskilling and reskilling programs in partnership with employers and community colleges; a concept referred to as a "co-learning space innovation" (Fain, 2023).
The bottom line is that today's business and employment environments are complex and ever-changing. To ensure that graduates are ahead of the curve, they will need to enter the workforce with a heightened awareness, strong professional work ethic, and robust and relevant transferable foundational skills. As pointed out by Sigelman et al., (2022), a comprehensive review of job listings from 2016 through 2021 reveals significant changes in requested skills, with new skills appearing and some existing skills shifting or transitioning in significance. By using skills as a signal for hiring, we can work to expand talent pools and make the hiring process more equitable. But what about current employees? According to McKinsey (2022), 87% of companies say they are encountering a skills gap or expect to see this gap within a few years. A skills-first organizational mindset means helping employees upskill and reskill, based on the evidence that today's employees consider opportunities to learn and grow as the key driver of a positive and productive work culture (McKinsey, 2022).
Embracing "Skills-First" Learning
As I have discussed in my previous blog posts Realigning Higher Education and Employment: Stackable Skill Sets Are the New Currency; Readying Students for Jobs of the Future: Threading the Needle Between Skills and Success; and Modularization: The Mighty Credential Makes Its Appearance!, oftentimes students are being prepared for jobs that may no longer exist, while others are not acquiring the skills needed for the in-demand jobs to which they aspire.
With the disconnect between higher education and employability increasing, along with the soaring costs of tuition fees and student debt, higher education finds itself trapped in a distressing quandary. This is because while higher education is typically organized by academic disciplines, today's jobs are organized by skills. Virtually every industry has been transformed by technology, and skills have evolved to reflect this new age of hybrid workplaces, where all functions are increasingly dependent on digital tools to collaborate and perform day-to-day tasks.
The concept of "skill disruption" can be attributed in part to the pandemic, which forced business and industry to rethink operations and people in all types of occupations to embrace new ways of working and the application of new skills. But the key driver of change in required skills is technology, which is reshaping many, if not most, jobs. The impact of technological change extends far beyond fields that are intrinsically technical, such as IT, engineering, and science and research. A report by Korn Ferry (2022) indicates that by 2030, more than 85 million jobs could go unfilled because there are not enough skilled people to take them, and the skills gap is predicted to keep climbing throughout the coming years. The challenge for employers and employees therefore is to keep up, or even plan to get ahead of the trends. Leaders and decision makers essentially need to understand what skills their organization needs and how to access these skills.
The careers of tomorrow will certainly demand a different set of skills than those of today.
Today's employers are also radically different from those of decades past, and their demands for ideal candidates have evolved. Increasingly, prospective employers now seek candidates who possess the technical skills to get the work done, but in conjunction with soft skills, such critical thinking and problem-solving skills; managerial and supervisory skills; communication, collaboration, and interpersonal skills; leadership, team-building, and executive-level skills; and creativity and innovation skills. Upskilling and reskilling opportunities have a significant potential to supplement traditional degrees. The great value is that these are affordable and will fit the dynamic skills gaps identified by employers. Creating employee opportunities through upskilling and reskilling contributes to a better-prepared and more adaptable and agile workforce. How we meet the future of work, so that working learners can keep pace with the jobs of tomorrow is indeed critical.
Meeting Future Work-Place Demands: Reskilling and Upskilling
Reskilling and upskilling is one of the most urgent challenges facing the current workforce (Fuller et al., 2022; Lufkin, 2022; Schueller & Figueiredo (2021); Weise, 2021). Learning new skills to remain competitive is one essential way workers can future-proof themselves against workforce disruptions, including automation. The practice of reskilling and upskilling also provides learning opportunities for employees to enhance their existing skills, develop complementary skills, and also learn completely new skills to both elevate performance in their current role and prepare them for further in-demand roles. Employee learning helps organizations fill in talent gaps while preserving institutional knowledge, and at the same time nurturing employee loyalty and commitment. Encouraging staff to lean into the skills that the organization needs also lays fertile ground for internal mobility, and easier internal mobility improves staff retention. Importantly, employee opportunity creation offers businesses a competitive advantage within their industries by ensuring that their workforces are agile, equipped, and comfortable in engaging with the most current technologies. Moreover, organizations can prepare to create programs around creating internal learning and development initiatives or even offering reimbursement programs to those employees who are willing to pursue educational opportunities outside of their own organization.
The Adaptable Graduate Makes for the Empowered Employee
Sustainable employability preparation must be lifelong and set against the background of a post-pandemic world characterized by change and uncertainty. The idea is not to think linearly but rather to consider how skills can transfer across domains, and how might these be adjacent to other skill-sets and competencies that a learner has developed. This implies a much more integrated and interdisciplinary approach. An employability-driven higher education system need not be solely vocationally oriented. Instead, higher education can be more responsive by preparing students for the one constant: change. Adaptable, ready-to-learn graduates possess skills such as creativity, critical thinking, an open mindset and the ability to learn, plan, collaborate, work through conflict, and communicate. Adaptable graduates are aware of and can navigate through the competing demands required by new, and often complex, forms of work.
Amidst uncertainty, self-mastery is a valued skill, paving the way for empowered employees. (Saunderson, 2021). There is a growing need for take-charge employees seeking to gain control over their personal well-being and mental health. Shifting toward an "empowered mindset" includes developing human skills such as resilience, purpose, mindfulness, motivation, gratitude, optimism, self-efficacy, openness and emotional regulation. Research continually shows that an empowered mindset can be strengthened through self-directed learning, autonomy, ability to work through conflict; all together with organizational support. Reskilling and upskilling may be part of what an adaptable graduate does, but this is just part of the process and not a means to an end. Trained to be malleable to their circumstances for securing lifelong employability, adaptable graduates will know how to stay abreast of skills and labor market trends – and respond appropriately – leading to their success in remaining relevant (by embracing the traits and skills to be successful both now and in life beyond school.) The key focus is on strengthening the connection between the educational experience and career preparedness in diverse work environments. A review by Varadarajan et al. (2023) aimed to develop a need-driven micro-credentials framework that demonstrates the value of micro-credentials to all stakeholders, including learners, higher education institutions, employers, and government agencies. Key findings revealed that while implementing micro-credentials can be disruptive in the higher education sector and present several challenges, these challenges are likely to be mitigated by increased collaboration among stakeholders. The review also revealed several outstanding research questions critical for the success of micro-credentials as significant pathways to supplement traditional degree programs.
Moving Toward an Employability-Driven Higher Education
Shifting the exclusive focus from degrees to skills—and with learners' experience gaining prominence—will lead to a workforce that is more diverse and representative. Removing barriers that allow more aspiring workers to qualify for good-paying jobs without investing four years in a degree is also an essential step in reducing inequity in our current labor markets. With public confidence in traditional college education diminishing, and skepticism mounting toward the idea that a traditional college education degree should be a prerequisite for employability in well-paying jobs, the time has come to reconsider the value of higher education and focus on designing meaningful and holistic learning experiences for an increasingly diverse student population.
More and more universities are indeed recognizing the need for flexible and continuing education and are seeking the most appropriate strategies. If colleges and universities can adapt enough to certify competencies in skills, they can establish themselves as essential partners in the national search for talent; in essence, vehicles for continuous learning. By using skills as a signal for hiring, employers can work to expand and enhance talent pools and in so doing make the hiring process both more accessible and equitable. In doing so, higher education institutions can potentially grow their student market through strategic partnerships with employers in talent management prior to, during, or after recruitment.
Weise (2021) calls for a "new learning ecosystem" that is navigable, supportive, targeted, integrated, and transparent. This means reimagining what career readiness means for students and acting swiftly to authentically address the current challenges to achieving career readiness. These are hard questions we need to continue asking: How do we connect education and employability so that students, especially those from underrepresented populations will be supported so they can thrive in the emerging workplace? How do we promote a "value-rich education" to offer the deepest and most meaningful learning experience? How do we make sure we are not still making people force fit their lives into a linear system, with learning experiences that are not sufficiently flexible? We do this by putting real action behind the common phrase "meeting learners where they are"; offering them a clear understanding of the richness of their capacities and prior experiences and making clear the gaps they need to fill to meet employability requirements. In so doing, we intentionally and thoughtfully cultivate clear educational pathways that will keep pace with the jobs of tomorrow.
---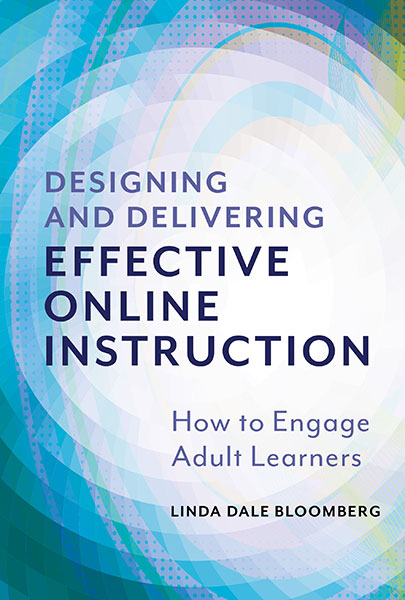 How to Engage Adult Learners
Linda Dale Bloomberg
---
Resources
Bloomberg, L. D. (2021). Designing and delivering effective online instruction: How to engage adult learners. Teachers College Press, Columbia University. https://www.tcpress.com/designing-and-delivering-effective-online-instruction-9780807765289
Bloomberg, L. D. (September 19, 2022). Realigning Higher Education and Employment: Stackable Skill Sets Are the New Currency
Bloomberg, L. D. (October 10, 2022). Readying Students for Jobs of the Future: Threading the Needle Between Skills and Success
Bloomberg, L. D. (November 8, 2022). Modularization: The Mighty Credential Makes Its Appearance!
Fain, P. (January 26, 2023). Working to be 'better with,' not 'better than'. Interview with Mark Milliron, President National University: Workshift, a project of Open Campus. https://workshift.opencampusmedia.org/working-to-be-better-with-not-better-than/
Fuller, J. B., Langer, C., & Sigelman, M. (2022). Skills-Based Hiring Is on the Rise. Harvard Business Review, February 11, 2022. https://www.hbs.edu/faculty/Pages/item.aspx?num=62029
Korn Ferry Report (2022) The $8.5 Trillion Talent Shortage https://www.kornferry.com/insights/this-week-in-leadership/talent-crunch-future-of-work
Lufkin, B. (April 18, 2022). What "upskilling" means for the future of work. https://www.bbc.com/worklife/article/20220412-what-upskilling-means-for-the-future-of-work?ocid=ww.social.link.twitter
McGreal, R., & Don, O. (2022). A strategic reset: micro-credentials for higher education leaders. Smart Learning Environments. https://doi.org/10.1186/s40561-022-00190-1
McKinsey & Company (May 2, 2022). Close the skills gap with these 4 tips from top talent leaders. https://www.linkedin.com/business/talent/blog/talent-acquisition/close-skills-gap-with-tips-from-top-leaders
Saunderson, R. (2021). What Will Learning Look Like in 2021? Put upskilling on the priority list for learning and development. https://trainingmag.com/what-will-learning-look-like-in-2021/
Schueller, J., & Figueiredo, H. (2021). Adaptability is set to be the key skill for the future. https://www.universityworldnews.com/post.php?story=20210702110012289
Sigelman, M., Taska, B., O'Kane, L. et al. (2022).   Shifting Skills, Moving Targets, and Remaking the Workforce https://www.bcg.com/publications/2022/shifting-skills-moving-targets-remaking-workforce
Wheelahan, L., & Moodie, G. (2022). Gig qualifications for the gig economy: Micro-credentials and the 'hungry mile.' Higher Education, 83(6), 1279–1295. https://doi.org/10.1007/s10734-021-00742-3
Weise, M. (2021). Long life learning. Wiley.
Varadarajan, S., Koh, J.H.L. & Daniel, B.K. (2023). A systematic review of the opportunities and challenges of micro-credentials for multiple stakeholders: learners, employers, higher education institutions and government. International Journal of Education Technology in Higher Education, 20, 13. https://doi.org/10.1186/s41239-023-00381-x
---
Image by Gerd Altmann from Pixabay