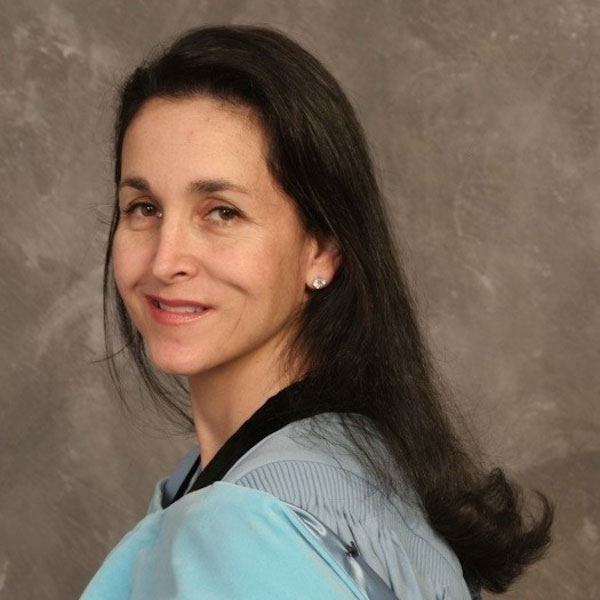 Linda Dale Bloomberg holds the positions of associate director of faculty support and development, and full professor of education in the School of Education, National University. Dr. Bloomberg received her doctorate in 2006 from Teachers College, Columbia University, where she completed the AEGIS Program in Adult and Organizational Learning. Her new book is titled Designing and Delivering Effective Online Instruction: How to Engage Adult Learners.
---
The increasing need for reskilling and upskilling caused by automation, the knowledge explosion, and the pandemic will tilt the balance toward more educational programs that are closely aligned with the labor market and provide certificates, micro-credentials, and badges — not just degrees (Levine & Pelt, 2021). This points to the viability of shorter, more specifically targeted learning pathways toward achieving economic productivity. As I write in my book Designing and Delivering Effective Online Instruction: How to Engage Adult Learners, "With the ongoing pandemic and widespread closures and reorganization, there has been a significant and continuing need for reskilling and upskilling as a result of disruptive changes in the job market (McKinsey, 2020; World Economic Forum 2020, 2021)." 
This is part of a three-part series. I also wrote in my previous two blog posts, Realigning Higher Education and Employment: Stackable Skill Sets Are the New Currency and  Readying Students for Jobs of the Future: Threading the Needle Between Skills and Success,  how oftentimes students are being prepared for jobs that may no longer exist, while others are not acquiring the essential skills needed for the in-demand jobs to which they aspire.
While higher education is typically organized by academic disciplines, today's jobs are organized by skills. Virtually every industry has been transformed by technology, and skills have transformed to reflect this new age of hybrid workplaces, where all functions are increasingly dependent on digital tools to collaborate and perform day-to-day tasks. Youth unemployment has many causes, yet foremost among them are the disconnects between what students learn and what employers need. To meet current workplace demands, the dominance of time-bound degrees and "just-in-case" education is set to diminish. At the same time, non-degree certifications and "just-in-time" education are likely to increase in status and value.
Moving Toward an Employability-Driven Higher Education
Anyone who has ever studied in a secondary or post-secondary program is likely familiar with the question, "What job will this degree get you?" And for good reason. With industry trends constantly changing, the needs of the job market are always evolving, and higher education institutions have not always kept pace. Even prior to the pandemic adult learners were falling through the cracks of our current education and workforce systems; and workers continue to be "underemployed" based on training and hiring protocols which were never designed for continuous returns to learning. This misalignment still persists, with higher education failing to launch graduates successfully into the world of work. Since the onset of the pandemic, there has been increasing pressure on colleges to educate and retrain workers thereby matching higher education to the workplace, including graduate skills development (Chronicle of Higher Education, March 2021). If anything, the pandemic has shown that flexibility and agility are key to implementing lifelong learning. 
In the field of higher education, lifelong learning, usually described as "continuing education", has seldom been a core activity, as their focus has been on full-time undergraduate and taught postgraduate courses. However, the pandemic, and the switch to online and hybrid models has increased the demand for shorter, work-specific courses with clear benefits to learners, including those seeking to change their careers. More and more universities are indeed recognizing the need for flexible and continuing education and are seeking the most appropriate strategies. Learning and work are deeply intertwined, and colleges and universities will of necessity need to align their programs to the needs of the rapidly-evolving labor market. With work being inextricably tied to education, Weise (2021) calls for a "new learning ecosystem" that is navigable, supportive, targeted, integrated, and transparent.  This means reimagining what career readiness means for students, and acting swiftly to authentically address the current challenges to achieving career readiness.
According to the Hechinger Report (2020) people with bachelor's degrees are increasingly returning to school to learn skilled trades. Additionally, many people may be looking to change careers, but they don't have a relevant degree. Moreover, going back to school for two to four-plus years is something that may not be feasible for them right now. Learners are increasingly seeking more direct connection to future work, and they also want to ensure that whatever path they select, those new skills will be meaningful to a future employer.  Programs awarding micro-credentials rather than degrees are expanding substantially, particularly those providing "upskilling" and "reskilling".  As such, there is an emergent reset between the value placed on degrees, once highly prized for indicating a level of skill and knowledge to be ready for the future, and "just-in-time" education, which is present-oriented and more immediate.  Micro-credentials and certificate programs are increasingly becoming the means to recruiting, retraining, and upskilling workers for the future of work (Forbes, 2021).
Stackable Qualifications: Credentialing and Certification
While academic and professional credentials— which are more granular than degrees—have existed for some time, these have flourished in recent years. Online education, specifically in the form of massive open online courses (MOOCs) from various platforms, has been a major driver of this type of course offering (Henderson et al., 2022). Stackable qualifications contribute toward a value-added pathway by way of matching to learners' capabilities, placing them in a "just in time" position for employment in specialized areas; as such offering greater value especially those learners who may leave degree programs without finishing.
Micro-Credentials
As an emerging solution to the need for "just-in-time" education, micro-credentials are bite-sized qualifications that demonstrate skills, knowledge and/or experience in a specific subject area or capability. The concept, known variously as "stackable credentials" and "microcredentials", and is based on the concept of "modularization", moduralized learning", or "moduralized competencies" that could lead to a degree. Modularity breaks up learning into distinct units or "skill pieces" that can be studied as stand-alone modules and in whatever sequence a learner needs. At the same time, learning providers can more cost-effectively combine modules of learning into degree pathways that are agile and adaptable to the changing labor market.
Earning credentials on the way provides a series of rewards that may make students more likely to persist. Even if they don't, they'll have something to fall back on that can help them get, or advance in, a job.  First, learners may obtain a credential in a skill they need, then another and another. Each of these can quickly pay off on its own by helping to get a job, raise or promotion. Moreover, they can even add up over time to a bachelor's degree.  Credentialing can also benefit non-degreed workers to fill jobs in technology, administration and customer service, helping more people without a college diploma onto higher-earning career paths. In this instance, the key is spending the time and dollars on training, and recognizing the potential in applicants who lack traditional criteria. The concept is finding new acceptance among people who need new jobs, fast, and even if they chose not to obtain a degree, they would still have achieved these necessary "skill pieces".
Certificates
In addition to the push for credentialing, there is growing pressure on colleges and universities to speed up the process of embedding certifications and certificates into undergraduate degrees.  While consumers might not fully understand stackable credentials, many are increasingly recognizing that in some fields they can provide an increase in income with a smaller investment than a bachelor's degree. Workers who already have skills will want to use those to accelerate their certification, and they could do that through competency-based education. Certifications and certificates can also show prospective employers precisely which practical skills students have learned, which is increasingly important at a time when more and more students are seeking to reskill and upskill.
Concluding Comments
Reskilling and retraining efforts indeed be enhanced through various innovative strategies. The careers of tomorrow will certainly demand a different set of skills than those of today. As such, it is imperative that higher education institutions meet the demands of the emerging workforce.  The indications are that upskilling opportunities will increasingly supplement traditional degrees. The flexible nature of modularized learning will allow providers of education to create and scale multiple stackable credentials or certificates for a variety of industries, and at the same time focus on personalizing/individualizing value-added and meaningful education pathways that flex with the demands facing different consumers of education, and at the same collaborating with employers to validate the newly created learning experiences.
When designed appropriately, modularized learning is transferable, portable, and cost-effective to implement; thereby helping to boost employee engagement and support employers by promoting a culture of lifelong learning while providing a map for an employee's career path. By using skills as a signal for hiring, employers can work to expand and enhance talent pools and in so doing make the hiring process both more accessible and equitable. The great value is that these learning opportunities are affordable, and will fit the dynamic skills gaps identified by employers. As such, modularization can deliver win-win benefits to both employers and employees—both now and into the future.  How we meet the future of work, so that working learners can keep pace with the jobs of tomorrow is indeed critical. This includes expanding access, enhancing course offering, and engaging and empowering our diverse and ever-evolving student populations in bold innovative ways.
Resources
Bloomberg, L. D. (2021). Designing and delivering effective online instruction: How to engage adult learners. Teachers College Press, Columbia University. https://www.tcpress.com/designing-and-delivering-effective-online-instruction-9780807765289
This publication was nominated for the 2021 and 2022 Division of Distance Learning (DDL) for the Association of Educational Communications and Technology (AECT), one of the premier international organizations for instructional design and ed-tech.
Carlson, S. The Pressure to Retrain Workers Could Be Intense for Colleges. Here's What They Can Start Doing Now.  (Chronicle of Higher Education, March 23, 2021) https://www.chronicle.com/article/the-pressure-to-retrain-workers-could-be-intense-for-colleges-heres-what-they-can-start-doing-now?cid=gen_sign_in
Forbes (2021). Small But Mighty: Why Micro-Credentials are Huge for the Future of Work https://www.forbes.com/sites/markcperna/2021/10/05/small-but-mighty-why-micro-credentials-are-huge-for-the-future-of-work/?sh=26baabf2302b
Hechinger Report (2022). The world of work. https://www.worldofwork.net/?utm_source=The+Hechinger+Report&utm_campaign=e2eeacd420-EMAIL_CAMPAIGN_2022_04_27_05_32&utm_medium=email&utm_term=0_d3ee4c3e04-e2eeacd420-323047176
Henderson, D. et al. (2022). Ideas for designing an affordable new educational institution: A project of the Abdul Latif Jameel World Education Lab, MIT https://www.projectnei.com/_files/ugd/d859ad_d6ca8f62511b48b0a21ec6eba8e5db84.pdf
Levine, A. & Van Pelt, S. The Future of Higher Ed Is Occurring at the Margins. (Inside Higher Ed. October 4, 2021) https://www.insidehighered.com/views/2021/10/04/higher-education-should-prepare-five-new-realities-opinion
McKinsey & Company (May 7, 2020). To emerge stronger from the COVID-19 crisis, companies should start reskilling their workforces now.  https://www.mckinsey.com/business-functions/organization/our-insights/to-emerge-stronger-from-the-covid-19-crisis-companies-should-start-reskilling-their-workforces-now#
Weise, M. (2021). Long life learning. Wiley.
World Economic Forum: The Future of Jobs Report, October 2020 http://www3.weforum.org/docs/WEF_Future_of_Jobs_2020.pdf
World Economic Forum: The Global Risks Report, January 2021 http://www3.weforum.org/docs/WEF_The_Global_Risks_Report_2021.pdf
---
Image by Gerd Altmann from Pixabay