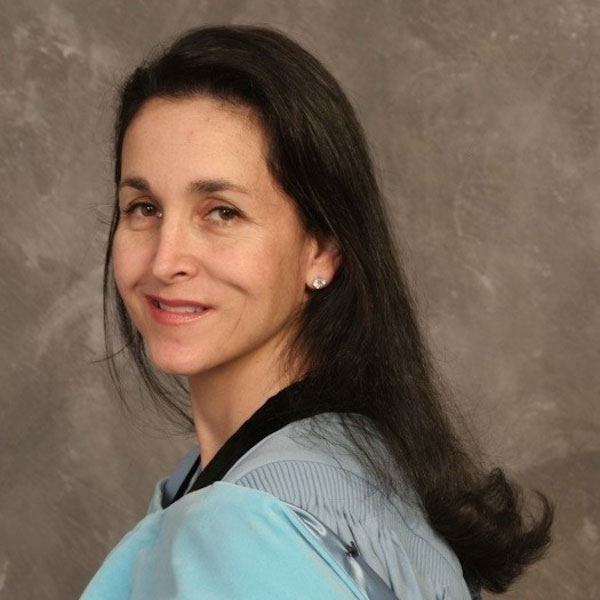 Linda Dale Bloomberg holds the positions of associate director of faculty support and development, and full professor of education in the School of Education, National University. Dr. Bloomberg received her doctorate in 2006 from Teachers College, Columbia University, where she completed the AEGIS Program in Adult and Organizational Learning. Her new book is titled Designing and Delivering Effective Online Instruction: How to Engage Adult Learners.
---
As I write in the preface to my book Designing and Delivering Effective Online Instruction: How to Engage Adult Learners, "With the ongoing pandemic and widespread closures and reorganization, there has been a significant and continuing need for reskilling and upskilling as a result of disruptive changes in the job market (McKinsey, 2020; World Economic Forum 2020, 2021)." Creating employee opportunities through upskilling and reskilling contributes to a stronger, better-prepared workforce overall. Such opportunities boost employee engagement by offering valuable career development pathways and adding meaningful variation to employees' regular routines.  Given the future of workplace demands as a result of changes in the job market, we are set to see a reset between the value placed on degrees, once highly prized for indicating a level of skill and knowledge, and other forms of credentialing. There are strong indications that non-degree certifications and "just-in-time" education are likely to increase in status and value, with the concept of stackable skill sets rapidly gaining new acceptance. First students may earn credential in a skill they need, then another and another. Each of these earned skills can quickly pay off on its own by helping to get a job, raise or promotion.  In this way, earning a series of stackable credentials may make students more likely to persist, having developed a set of proficiencies to fall back on that can help them obtain, or at least advance in, a job or career. The bottom line is that today's business and employment environments are complex and ever-changing. To ensure that graduates are ahead of the curve, they will need to enter the workforce with a heightened awareness, strong professional work ethic, and robust and relevant foundational transferable skills.  The task is to cultivate problem solvers through problem-based learning that is focused on current challenges. This entails re-envisioning the next generation literacies that people need in specific work contexts; thereby empowering them to succeed. Empowering learners is indeed critical in supporting ongoing and meaningful proactive change.
This blog is part 1 of a three-part series addressing the future of work. Stay tuned for Part 2: Readying Students for Jobs of the Future: Threading the Needle Between Skills and Success; and Part 3: Modularization: The mighty credential makes its appearance!
Transferable Foundational Skills for Future Employment
In a world of complexity, ongoing change, and uncertainty, programs that are grounded in specifically developing transferable skills will succeed in graduating students capable of navigating the uncharted and constantly evolving future of work (Schueller & Figueiredo, 2021; Sigelman et al., 2022). As pointed out by Sigelman et al., (2022), a comprehensive review of job listings from 2016 through 2021 reveals significant changes in requested skills, with new skills appearing, some existing skills disappearing, and some existing skills shifting or transitioning in significance. As Weise (2021) explains, "the most valuable workers, both now and in the future will be those who can combine human and technical skills, and adapt to the changing needs of the workplace" (p. 11), and that "technical skills will be just as important as the human values, morals, and principles needed to pair with them" (p. 13). Today's employers are also radically different from those of decades past, and their demands for ideal candidates have evolved. Increasingly, prospective employers now seek candidates who possess the technical skills to get the work done, but in conjunction with softer skills, such critical thinking and problem-solving skills; managerial and supervisory skills; communication, collaboration, and interpersonal skills; leadership, team-building, and executive-level skills; and creativity and innovation skills.
The Adaptable Graduate Makes for the Empowered Employee
Sustainable employability preparation must be lifelong, and set against the background of a post-pandemic world characterized by change and uncertainty. A college degree can no longer ensure employability, and new university graduates will need "transversal competencies" or "transferable skills" in order to stand out in the workplace and meet the challenges that confront them. The idea is not to think linearly but rather to consider how skills can transfer across domains, and how might these be adjacent to other skill sets and competencies that a learner has developed. This implies a much more integrated and interdisciplinary approach. An employability-driven higher education system need not be solely vocationally oriented. Instead, higher education can be more responsive by preparing students for the one constant: change. Adaptable, ready-to-learn graduates possess skills such as creativity, critical thinking, an open mindset and the ability to learn, plan, collaborate, work through conflict, and communicate. Adaptable graduates are aware of and can navigate through the competing demands required by new, and often complex, forms of work.
Amidst uncertainty, self-mastery is a valued skill, paving the way for empowered employees. (Saunderson, 2021). There is a growing need for take-charge employees seeking to gain control over their personal well-being and mental health. Shifting toward an "empowered mindset" includes developing human skills such as resilience, purpose, mindfulness, motivation, gratitude, optimism, self-efficacy, openness and emotional regulation. Research continually shows that an empowered mindset can be strengthened through self-directed learning, autonomy, ability to work through conflict; all together with organizational support. Reskilling and upskilling may be part of what an adaptable graduate does, but this is just part of the process and not a means to an end. Trained to be malleable to their circumstances for securing lifelong employability, adaptable graduates will know how to stay abreast of skills and labor market trends – and respond appropriately – leading to their success in remaining relevant (by embracing the traits and skills to be successful both now and in life beyond school.) The key focus, is squarely on strengthening the connection between the educational experience and career preparedness in diverse work environments.
The Jolt to Higher Education
Higher education has long faced pressure to enhance graduate competencies for a fast-changing world of work, and this has accelerated significantly since the onset of the pandemic. The pandemic accelerated the need for businesses to be able to upskill and reskill at scale and quickly as well as a desire for employees to have a range of learning experiences and credentials beyond the traditional degree, and delivered in a flexible and targeted manner. As discussed by Weise (2021) even prior to the pandemic learners were falling through the cracks of our current education and workforce systems. Workers continue to be "underemployed" based on training and hiring protocols which were never designed for continuous returns to learning (Weise, 2021). This misalignment persists long after the initial handoff between education and work, and a concern is that if colleges and universities fail to launch graduates successfully, how will they be able to continue to effectively support ongoing job transitions.
It is imperative, therefore, that higher education meet the demands of the emerging workforce. As the future of work rapidly transitions and transforms, there is a strong need to engage with the complexity that faces us by expanding our academic curriculums to include life skills and social-emotional learning for the 21st century. To equip learners with the ability to execute employable skills and competencies to effectively compete in the global, future of work economy higher education institutions must better serve students and the evolving demands of the job market by offering programming options that help students justify the high costs—in both time and money—that they are spending pursuing an education.
The careers of tomorrow will certainly demand a different set of skills than those of today.  It is therefore imperative that we meet the future of work, so that working learners can keep pace. By conceiving curricula in terms of the specific skills that they impart, higher education institutions can connect the language of academic disciplines to that of the job market. In doing so, they can begin to identify curricular strengths and weaknesses, proactively fill curricular gaps, and evolve course offerings that are integrated and multidisciplinary to meet emerging economic and societal needs. Multi-disciplinary skills will empower learners to pursue multiple career paths because these skills are transferable; meaning that they apply to multiple majors and career paths. Developing these skills thus creates a foundation for continuous learning that enables students to both become and remain continuously employable throughout their lives.
Where to From Here?
For most universities, lifelong learning, usually described as "continuing education", has seldom been a core activity, as their focus has been on full-time undergraduate and taught postgraduate courses". However, the pandemic, and the evolution of online and hybrid models have increased the demand for shorter, work-specific courses with clear benefits to learners, including those seeking to change their careers. Now is the Time to Embrace Lifelong Learning!
Institutions must both respond to student needs and also distinguish themselves through their curricular offerings within a crowded and competitive higher-ed landscape. The hard questions we need to continue asking, include: How do we build the future of education to truly meet the future of work, so that adult students, especially those from underrepresented populations will be supported so they can thrive in the emerging workplace? How do we make sure we are not still making people force fit their lives into a rigidly linear system, with learning experiences that are not sufficiently flexible? We do this by putting real action behind the common phrase "meeting learners where they are"; offering students a clear understanding of the richness of their capacities and prior experiences, and also the gaps they need to fill employability requirements; and intentionally and thoughtfully cultivate clear educational pathways through professional and continuing education credentialing that will translate into future work success in an ever-changing and increasingly interconnected world.
Resources
Bloomberg, L. D. (2021). Designing and delivering effective online instruction: How to engage adult learners. Teachers College Press, Columbia University. https://www.tcpress.com/designing-and-delivering-effective-online-instruction-9780807765289
McKinsey & Company (May 7, 2020). To emerge stronger from the COVID-19 crisis, companies should start reskilling their workforces now. https://www.mckinsey.com/business-functions/organization/our-insights/to-emerge-stronger-from-the-covid-19-crisis-companies-should-start-reskilling-their-workforces-now#
Saunderson, R. (2021). What Will Learning Look Like in 2021? Put upskilling on the priority list for learning and development. https://trainingmag.com/what-will-learning-look-like-in-2021/
Schueller, J., & Figueiredo, H. (2021). Adaptability is set to be the key skill for the future. https://www.universityworldnews.com/post.php?story=20210702110012289
Sigelman, M., Taska, B., O'Kane, L. et al. (2022).   Shifting Skills, Moving Targets, and Remaking the Workforce https://www.bcg.com/publications/2022/shifting-skills-moving-targets-remaking-workforce
Weise, M. (2021). Long life learning. Wiley World Economic Forum: The Future of Jobs Report, October 2020 http://www3.weforum.org/docs/WEF_Future_of_Jobs_2020.pdf
World Economic Forum: The Future of Jobs Report, October 2020 http://www3.weforum.org/docs/WEF_Future_of_Jobs_2020.pdf
World Economic Forum: The Global Risks Report, January 2021 http://www3.weforum.org/docs/WEF_The_Global_Risks_Report_2021.pdf
---
Photo by Anna Tarazevich via Pexels