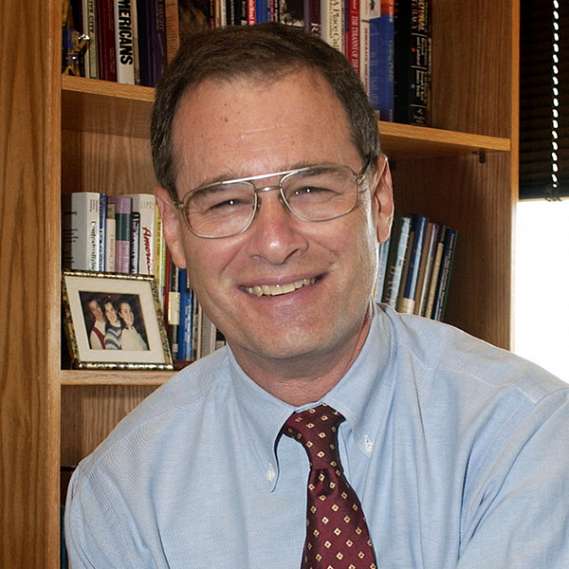 By Carl Glickman and Ian M. Mette
Authors, The Essential Renewal of America's Schools: A Leadership Guide for Democratizing Schools from the Inside Out
---
"It doesn't matter—no one is going to listen to a couple of kids anyway."
These are the words of Ellie, a nine year-old fourth grader. Recently, she and some friends from her school came up with the idea to try and solve a problem for a dangerous crosswalk in her neighborhood. This all happened in a conversation while they were talking on the playground about their stories of close misses where cars zoomed past them—some of them while children were in the middle of the crosswalk. Their initial responses were inspiring and somewhat surprising—they wanted to do something to make a difference where they lived. Ellie shared with us that their ideas ranged from presenting testimony at the city council, to asking the city to consider painting a 3D crosswalk, to helping write a grant to improve pedestrian safety. But when the idea was brought back up a few weeks after she had first talked with us about it, we got a much different response. With incredible insight, Ellie shared with us, "It's probably an idea that is going to get stolen by adults anyway. Someone will use it and celebrate that they did something, but we were the ones with the idea." Attempting to reassure her that we would help her navigate the local political system in any way we could, she replied, "It doesn't matter—no one is going to listen to a couple of kids anyway."
These words are a stinging and sobering reminder that despite what we believe, children are watching how we choose to listen to them, empower them to take part in activism, and promote democracy in our schools. Whether at the local, state, or national level, students across America are clamoring to have their voices heard. Some are concerned about the environment, others are concerned about gun violence, however many are asking the important and critical question, "Does my involvement and activism even make a difference?"
In an age where political incivility dominates the newsfeed, young people across America are increasingly questioning the importance of democracy, largely because of examples like the one provided by Ellie who questions if her ideas are valued or considered important by adults in their schools, within their communities and in their lives. Sadly, public schools have done little to support the health of our democracy in the 15+ years the accountability movement has attempted to control the inputs and outputs of education systems. What we have experienced is a "tragically misguided" approach to technorationalism, where the prevailing belief about improving the quality of schools was to focus on the quantification of student achievement, teacher evaluation, and school rankings, all of which was supposed to address the underlying social issues in our country. However, after almost two decades of the education accountability movement, children in our schools are now living in the greatest economic disparity since the Great Depression. What we don't need is more testing and quantification of education—instead, we need to return to the essence of the American public school system and the improvement of our democracy.
Across the nation, students and teachers are wanting to see more of themselves in their school work. They want to connect their learning to real and pressing issues in their surroundings that will help make their world a better place to live. However, children are tired of being told that adults will take care of the larger problems associated with politics and leadership.
We are at a fork in the road in America, and the path that we choose forward for our schools and our children is critical. We need to show them that we care about who they are, what they learn, and why application of learning can be so meaningful in their lives. We need to help them understand they can take part in building a better society, but in order to do that we need to transform our school systems to help address issues of inequity and be more learner focused.
This will require schools to move away from teaching to a test and instead consider instruction that will engage students to help address issues in a local context. Through action research projects that are presented back to a community, students can be shown that their work is valued and matters, giving more voice to stakeholders and valuing democratic principles in general. Leaders, particularly at the district level and from the school board, will need to provide a balance of structure and autonomy to support and nurture more democratic communities. Perhaps most important of all, educators will need to rethink what schools can be and focus on how to bring together students, parents, and community members to engage in civil conversations about how citizens can work together to address and promote change.
Our children need us to reimagine our school systems now more than ever. In a political environment where test scores seem to be the only thing that matters, our children need us to listen to them and their concerns. We need to tell them that we will help them make their lives better. We need to help empower them to make important and lasting changes to their communities. And we need to help them learn that their leadership and activism are at the very center of democracy. The children are watching—and if we don't help them see more of themselves in their schoolwork, the fabric of the American democracy will continue to stretch, rip, and tatter.
---
Ian M. Mette is an associate professor in educational leadership in the College of Education and Human Development at the University of Maine.  His research interests include formative feedback approaches to improve teacher supervision and better bridging the gap between theory and practice to inform school improvement efforts.
Carl D. Glickman is professor emeritus of education at the University of Georgia.  In addition to writing various books on school leadership and educational renewal, he has served on the boards of the National Campaign for the Civic Mission of Schools and the Forum for Education and Democracy.
---
Featured image by Эдуард Черников from Pixabay