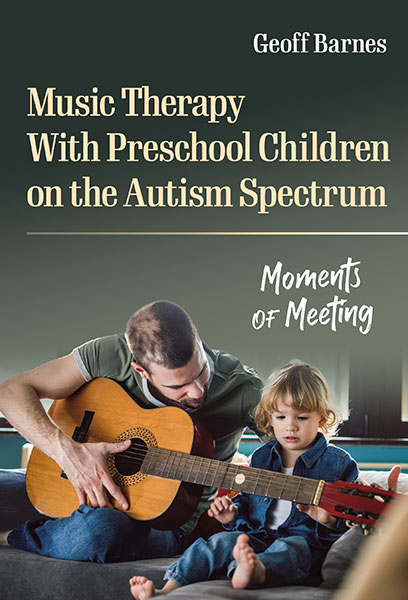 Geoff Barnes
Publication Date: September 23, 2022
Pages: 224
---
With close to one million children on the autism spectrum enrolled in U.S. schools, educators need effective interventions that promote these young learners' abilities and build cohesiveness in complex classroom groups. A new book by Geoff Barnes, Music Therapy With Preschool Children on the Autism Spectrum: Moments of Meeting (Teachers College Press, 2022), depicts the emerging relationships and abilities that develop through musical play with children on the autism spectrum by drawing upon a two-year research study inside a music therapy group for preschoolers on the spectrum in a U.S. public school.
This webinar features author Geoff Barnes and two colleagues—music therapist Deforia Lane and educator Caroline Heller—exploring the challenges and the possibilities of promoting shared attention, social interaction, and communication with children on the spectrum through music, as well as the relationships that develop during music experiences.
This webinar is for early childhood teachers, music therapists, special educators, parents, teacher educators, and others who study curriculum and instruction or qualitative research methods. It is co-sponsored by Teachers College Press, Lesley University, and the Campus School at Boston College.