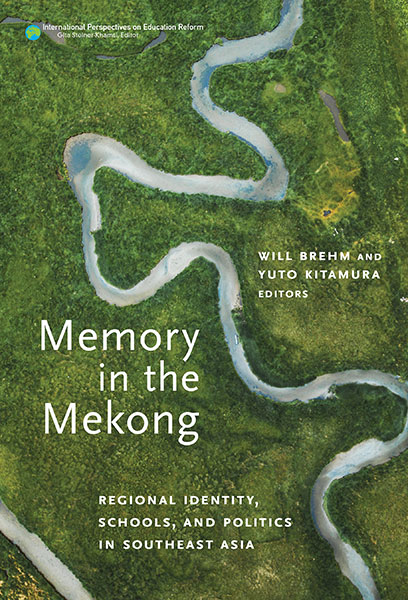 Edited by Will Brehm and Yuto Kitamura
Foreword By: Thongchai Winichakul
Afterword By: Shigeru Aoyagi
Publication Date: March 4, 2022
Pages: 216
---
In 2020, UNESCO Bangkok published 25 school lessons in hopes of creating a shared history in Southeast Asia. Its effort is part of a larger project by the Association of Southeast Asian Nations to construct a regional identity as part of its Socio-Cultural Community, which is slated to begin in 2025. National schools are seen as vital institutions in the development of a regional identity. In this presentation, I detail the history of UNESCO's shared histories project, some of its paradoxes, and the politics of its implementation in Cambodia.
This talk launches the book 'Memory in the Mekong: Regional Identity, Schools, and Politics in Southeast Asia' (Teachers College Press, 2022), which explores the possibilities, perils, and politics of constructing a regional identity in the countries along Southeast Asia's Mekong River delta: Cambodia, Thailand, Vietnam, Laos, and Myanmar.
This event was co-hosted by SSEAC, CoInEd, and the Australian Association for Research in Education (AARE) History and Education SIG.