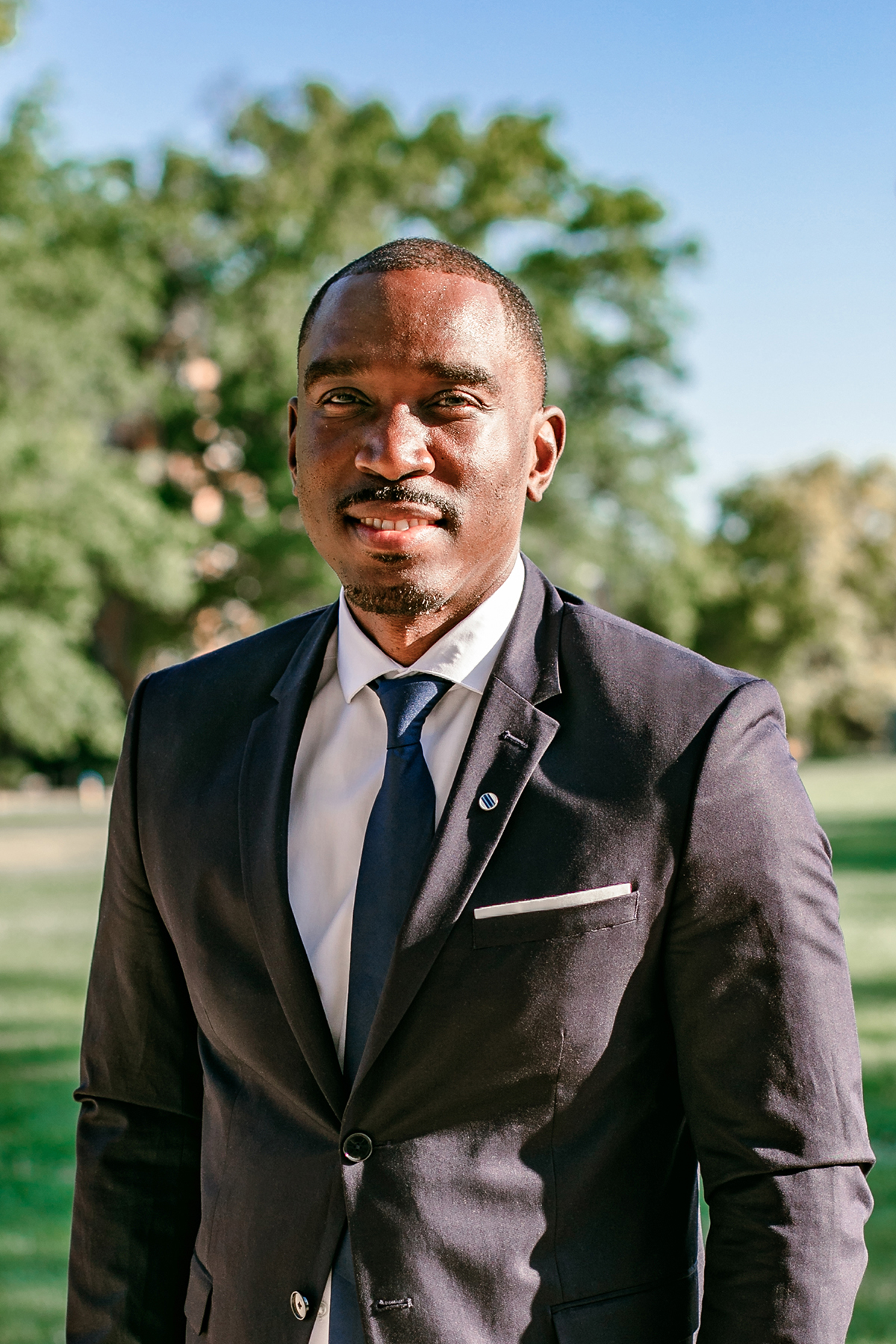 By: Dr. Ty-Ron Douglas
Dr. Douglas is a scholar, consultant, administrator, and international speaker. On January 1, 2021, Dr. Douglas commenced a new position as the inaugural Associate Athletic Director for Diversity, Equity, Inclusion, & Belonging at University of California, Berkeley. He formerly served as an Associate Professor of Educational Leadership and Policy Analysis at the University of Missouri. His latest book, Campus Uprisings: How Student Activist and Collegiate Leaders Resist Racism and Create Hope (Teachers College Press) provides guidance to campus and corporate leaders who desire to address the legitimate needs of their stakeholders before they become demands. Follow him at @DrTyDouglas and visit www.DrTyDouglas.com
---
Most of us can remember where we were on January 26, 2020 when we got the news that Kobe Bryant, his daughter Gianna, and seven others were killed in a tragic helicopter accident. It's a moment I will never forget. I was at a restaurant at the time when my oldest son—whose 26th birthday was on January 26 last year–called me to share the sad news. The tone in his voice and the words "did you hear what happened to Kobe" paralyzed me momentarily as I braced for what I sensed he was about to say.
The rest of the day was a blur. In fact, for many, the rest of 2020 was a blur, with losses, death, and bad news being a hallmark of a truly trying year.
It is not lost on me that some of you reading this have experienced loss over the last year, in your families, in our communities and in our athletic family. I need you to know today that you are not alone, and you are NOT forgotten—nor are those whom you lost.
My hope is that today you will be reminded that one of the realities of belonging to the human family is our vulnerability to the sting of death. In the cycle of life, death can feel like a betrayal of sorts, that comes with individual and collective pain that 'hits different' for each of us.
The truth is I didn't know Kobe personally and as a Lakers fan (while I enjoyed him as a player) I think I took him for granted while he was on the court. I actually appreciated watching him pivot from a youthful slam dunk champion with a 'fro' into the maturity of a #girldad with the smooth bald head and full beard. As someone who has studied how difficult it is for collegiate and pro athletes to find joy and purpose off the court, I relished that Kobe's best days seemed to still be ahead of him. A joyful post NBA career for Kobe meant that his past failures really were an opportunity… an invitation to grow, to be better and to do better. He seized and epitomized the growth mindset that is #MambaMentality. I hope you will do the same with your underdeveloped strengths this week…this month…this year.
Sadly, I also think I assumed Kobe would always be there… somewhere in LA living his best life, holding down his role in the human sociological ecosystem. And he is, through replays…in retrospect and in film reels that confirm Kobe Bean Bryant did live his best life. But I do miss his physical presence, though I never saw him in the flesh.
The fact is that Kobe has run his race and finished his course. But what about you and me? How will we spend our day, our week, this Black History month? What will be the return on the investment of oxygen that we will consume today, this week, this month? How will we ensure that we are fully present as we experience Black history every day of the year?
Every moment is a gift. Every breath is an opportunity. And every one of you reading this is a vital member of the human family.
For those who are hurting for whatever reason, perhaps because you have experienced loss or feel alone, please reach out to somebody for support. And for those of us who are feeling good, let's reach out to somebody with encouragement… a simple text or call to a teammate, colleague, coach or family member can make a big difference.
Let's not assume that we have a lifetime with everyone. Let's celebrate Black History while making (a better) Black 'present'.
Be well, be encouraged, and ACCELERATE!
---
Photo credit: dackelprincess via Flickr