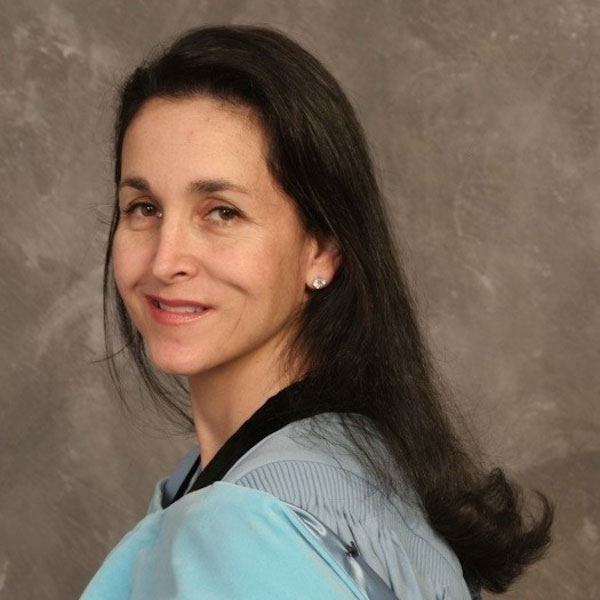 By: Linda Dale Bloomberg
Linda Dale Bloomberg holds the positions of associate director of faculty support and development, and full professor of education in the School of Education, Northcentral University, San Diego. Dr. Bloomberg received her doctorate in 2006 from Teachers College, Columbia University, where she completed the AEGIS Program in Adult and Organizational Learning. Her new book is titled Designing and Delivering Effective Online Instruction: How to Engage Adult Learners.
---
As teaching communities settle into a "new normal," instructors are tasked with the challenging job of navigating new teaching modalities while maintaining their standards of excellence as well as the commitment to inclusion as a foundational pedagogical element. The pandemic and resulting digitalization of education has redefined the discussion around accessibility and inclusion, highlighting the challenges confronting educational institutions in their efforts to provide equitable learning experiences and meet the specific needs of underrepresented communities. Essentially, the pandemic intensified and exacerbated the "digital divide"; shining a spotlight on the disadvantages facing some learner populations, particularly minority and underrepresented groups, including low-income families, racial/ethnic minorities, students of color, and indigenous people. When the emphasis on lifelong learning is taken into consideration, this definition is broadened in order to address the specific needs of elderly people as well as learners with different learning abilities. As I write in my book, Designing and Delivering Effective Online Instruction: How to Engage Adult Learners, a central issue is that of equitable access to the learning environment, including unequal access to technology, hardware, and software, and the ways in which instructors can ensure that all learners have access to the materials they need to succeed especially at times when learning contexts are rapidly changing and evolving.
Student access to on-campus resources such as computer labs and the internet will likely continue to be limited for the foreseeable future, so many learners will rely on personal devices and at-home internet access. As instructors gear up for a continuation of online and hybrid classes, some questions to consider include: Do students have personal computers to use? Are those devices capable of running the necessary educational technology tools and platforms needed in your classes? And, finally, do students have access to reliable internet connection that enables them to join classes remotely or complete work online? Supporting students with regard digital inequity means that instructors are charged with being proactive about identifying barriers that students face in online learning, including both socio-cultural barriers (such as those related to race, gender, ability, lived experience, identity) and material barriers (such as those related to internet access, access to quiet space, access to a device, etc.). By practicing awareness of these barriers, instructors can proactively work to reduce these and/or accommodate the needs of students who are disadvantaged by key aspects of the online learning experience.
In addition to concerns related to the "digital divide", that is, the uneven distribution in the access to materials, and/or technology and connectivity issues there is a need to address access with regard to proper accommodations for those with disabilities, including learning disabilities, mobility impairments, ADD or ADHD, and health and medical-related impairments. When creating course content, remember that equal access to education is mandated by law, and so offering and ensuring equal access is both an ethical and a legal responsibility. Accessibility refers to the features and attributes of a product (in this case, instruction) that communicate its ability to be used or understood. Essentially, web accessibility refers to a set of standards that guide the design of online websites, tools, and applications to ensure the ease of use for all users. In the technical sense, accessibility addresses auditory, visual, cognitive, and physical aspects of technology. Designing for accessibility means that all students, not just those who have a specific accommodation request, benefit from accessible content and opportunities to engage with course materials that set them up for success. It is important to offer flexibility or alternatives for students to access materials online. A useful resource provided by Kachani et al. (2021), "Accessibility in Teaching and Learning," explores a range of accessible practices.
Each individual has preferred modes of receiving and processing information or demonstrating knowledge and abilities. It is therefore important to provide for flexibility in the ways that information is presented, in the ways that learners can become engaged, and respond or demonstrate their knowledge and skills. To achieve this, we need to proactively build learning experiences that recognize and acknowledge diversity; that is the different ways that individuals think and learn in order to reach and inspire learners with different needs, learning preferences, and ways of knowing; thereby supporting their growth and development. To do so, we need to minimize the barriers in instruction by providing appropriate accommodations, and maintaining high achievement expectations for all learners. Designing for accessibility means anticipating needs based on trends and institutional data, and creating a course where content is accessible to the greatest number of diverse learners. When designing a course, be cognizant of building in accessibility right from the start. Make sure that all content is accessible; that it supports all learners; and that it provides multiple opportunities for engagement, interaction, and challenge.
Guidelines for Ensuring Inclusivity
The following recommendations offer an overview of inclusive practices that foster accessibility in online or hybrid learning environments.
Ask learners about their access to technology. This will inform you of the technology choices for your courses. This may be done anonymously so that learners do not need to feel ashamed or embarrassed by their lack of access to technology. Offer flexible alternatives to learners when access is an issue. For those who anticipate or who have stated that they lack access, ask what they would need in order to participate more fully in the course generally or with regard to specific assignments.
Provide easy access to resources. Establish clear academic, administrative, and communication policies for instruction. Include an accommodation statement in your syllabus or curriculum. Be sure to provide easy access links to libraries, learning resources and appropriate social media, with both synchronous and asynchronous options. These options should be available on mobile devices as well. Make sure that equity content is accurate and that it is also relevant with regard the course learning outcomes. The most critical determinant in the successful use of technology is the instructor's ability to use it intentionally. Your pedagogy and teaching approach–not the convenience of technology–should drive all of your content choices!
Incorporate educational technology meaningfully. Provide a balance between asynchronous and synchronous tools. To ensure that all learners, regardless of time zone, have opportunities to engage with course materials, with their peers, and with the instructor, be sure to diversify your modes of engagement. Because online learners are situated in multiple in time zones, consider the flexibility provided by asynchronous tools. While synchronous experiences are generally more responsive, these experiences can pose technical and logistical challenges, especially when limited access is an issue. Asynchronous experiences can potentially reduce these challenges, and generate engagement since learners can access these at their own time and pace. Consider whether video is necessary in all cases, given how streaming videos require strong internet connections (which is not always the case for all learners), and also how this can deplete data plans and memory on learners' devices. One option is to record lectures and virtual meetings so they can be downloaded and viewed by learners at their convenience.
Utilize milestone planning. Use a milestone plan or work schedule that clearly outlines what is going to happen and when. A visual flowchart can support the structure of your course design. This can include weekly previews and summaries to build bridges between chunks of content. These connections not only illustrate the course structure but also allow learners to see and understand the progression of the topic they are studying. Make sure that the course flowchart includes the following sections: an overview to introduce the whole course, a preview for each unit and week, a summary of how a completed week or module relates to the upcoming week or module, a summary at the end of a unit and its connection to the upcoming unit.
Simplify navigation. Navigation processes and tools should be intuitive and consistent across courses. Explicit organization and clearly labeled segments clarify expectations and requirements, reduce learners' anxiety, and facilitates ongoing motivation and learning. Remember, clarity of structure is a hallmark of outstanding online course design. Intuitive navigation means using consistent design features and protocols. That is, instructions, materials, and assignments should be found in a consistent, predictable place in every course.
Communicate with students early and often. As soon as you are able, check in with your learners about their concerns, needs, and preferences for online learning. Their responses can inform your approach going forward, and having information from them will help you to be mindful of students' personal situations and barriers to their learning. Be sure to include a feedback or learner-review component, throughout the course and at the end of the course so that you can make any needed changes or revisions. Creating an environment that includes and values all learners–especially during unstable or unpredictable times, when stress is elevated—can positively impact motivation, concentration, and performance. Being willing and able to obtain constructive feedback from your learners, and actually utilizing this feedback will enable you to continue to offer a worthy learning experience that is beneficial for all. Seeking feedback also ensures that your learners see themselves as partners in the learning process and that their perspectives and input are heard, valued, and respected.
Lock in your Learning!
Knowing who your students are, recognizing what they bring into virtual or physical classrooms, intentionally addressing equity and accessibility, and building trust and integrity are all tenets of inclusive pedagogy, paving the way forward for teaching and learning in higher education. Engaging with your learners in the online environment is mostly going to occur within the learning management system (LMS) that is used to manage their work and provide feedback on assignments. Use technology to build teaching relationships and community! Here are some ideas to incorporate in your pedagogy playbook:
Right from the beginning, become familiar with your LMS and all the available tools in order to promote meaningful and ongoing engagement.
Ensure that throughout the duration of the course/program, all learners have access to appropriate technical assistance and support.
Be aware that not all learners have the same technological proficiency or access to materials, resources, and connectivity (the "digital divide").
Provide support for all learners who may have limited online experience and who may have limited technical proficiency or access.
Be prepared to intercede on behalf of your learners in cases of need of technical assistance by directing them to appropriate and available support services.
References
Bloomberg, L. D. (2021). Designing and Delivering Effective Online Instruction: How to Engage Adult Learners. Teachers College Press, Columbia University. https://www.tcpress.com/designing-and-delivering-effective-online-instruction-9780807765289
This publication has been nominated for the 2021 Division of Distance Learning (DDL) for the Association of Educational Communications and Technology (AECT), one of the premier international organizations for instructional design and ed-tech.
Kachani, S., Irvin, A., and Ross, C. (May 24, 2021). What College Students Wish Professors Knew About Inclusive Online Teaching. EdSurge.
---
Photo via Pexels