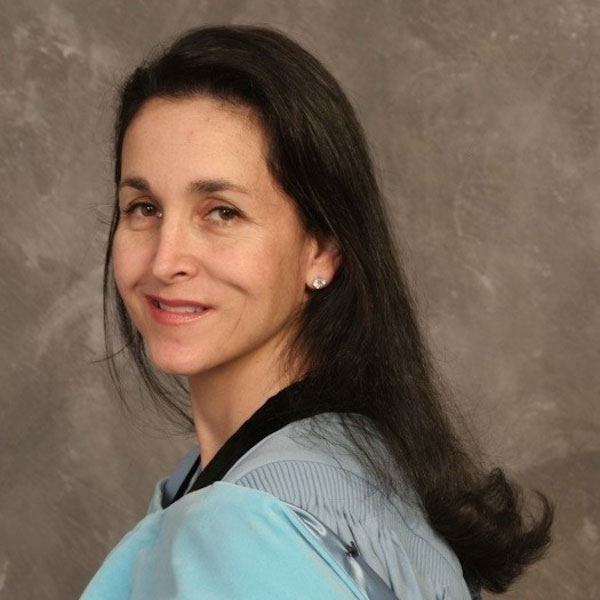 By: Linda Dale Bloomberg
Linda Dale Bloomberg holds the positions of associate director of faculty support and development, and full professor of education in the School of Education, Northcentral University, San Diego. Dr. Bloomberg received her doctorate in 2006 from Teachers College, Columbia University, where she completed the AEGIS Program in Adult and Organizational Learning. Her new book is titled Designing and Delivering Effective Online Instruction: How to Engage Adult Learners.
---
As I write in my book, Designing and Delivering Effective Online Instruction: How to Engage Adult Learners, the concept of presence is a key component of the Community of Inquiry Model developed by Garrison and Cleveland-Innes (2005), which relates to instructors developing collaborative working relationships and interacting with learners in order to bridge the distance and generate greater engagement and success. This model views community as something that emerges in support of online learning, which is based on the relationship between social presence, teaching presence, and cognitive presence. Emotional presence is a more recent addition to the original, well-researched Community of Inquiry framework, becoming a key driver to online learning; particularly because how learners actually feel has an impact on their motivation, self-regulation, and academic success (Cleveland-Innes & Campbell, 2012).
Having to turn the face-to-face classroom into an online environment creates challenges, but it also creates many new opportunities for education. Teaching through Zoom, a video conferencing platform, this past year helped us realize that most of what we teach in the classroom can be taught effectively online, and it can indeed create a very effective learning environment if applied thoughtfully and intentionally. Through your presence, you are able to connect, engage, lead and collaborate when you are communicating on virtual platforms. So, how would you rate yourself?
Are you fully present at all times?
Do you see each virtual interaction as an opportunity to build trust and rapport with your learners?
Do you understand that having your camera on as an opportunity to fully show up and contribute to the lesson?
Do you look directly into the camera lens when you are talking because you are aware that doing that is synonymous with making eye contact?
Are you focused on each learner as an individual?
When you are presenting information, do you consciously pause for responses and questions?
Do you make use of a variety of appropriate methods and tools to encourage active participation?
Do you listen carefully to what your learners are saying and ask pertinent questions as a follow up where needed?
If you can answer YES to every question then your virtual presence is super high! If not, there are some areas for improvement!
Remember the ability to communicate skillfully in the virtual world requires a shift of mindset and the acquisition of new skills. If you answered NO or SOMETIMES to most of the questions, then the following set tips can serve to elevate your virtual presence. Whether you are new to teaching online or have taught online before, the following set of guidelines can provide helpful insights and important considerations for teaching from a distance. These guidelines will hopefully enable you to better plan and conduct your online lessons with a focus on enhancing your presence in order to ensure learner engagement.
Be Organized and Prepared
Review your teaching plan ahead of time and decide which are the most important points you will need to cover. It is also advisable to have backup options, such as a phone or another device that is fully charged and connected to a backup network.
Adapt Materials for Online Teaching
Adapt your syllabus and requirements to address any constrains your learners may be experiencing. For example, if it's difficult for teams to meet in groups, consider making group sizes smaller or choosing the teams yourself based on geographical location.
Be Clear and Deliberate
Be thoughtful about which material you will include. If you are teaching a complex concept that you would have normally just spoken about in a physical classroom, include some visuals that will make it easier for students to grasp in the online setting.
Encourage Active Participation
In the online classroom we are not able to see our students in the same way as we do in the physical classroom. Maintaining eye contact is therefore key. As you "watch" your learners try to gauge their level of engagement, ask questions to stimulate discussion, and follow up after the class with those who you feel may need additional support.
Consider Accessibility
Be aware that there are times when students cannot have their video on because of connectivity or other issues. Remain thoughtful about the continued anxiety caused by this pandemic. Be prepared to troubleshoot these the connectivity challenges that learners may be experiencing. For example, students who cannot access video can make use of chat functions, polls, or emojis (such as thumbs up or thumbs down) to share their reactions to class discussion.
Keep your Camera on and Unmute Yourself!
When you turn your camera off and have your mute button on, you cannot effectively engage. Moreover, others see you as disengaged.  When your camera is on, and you are off mute, you will not only feel more present, but you will certainly appear to be more present, thereby offering a more engaging learning experience for your students.
Maintain Eye Contact
While making eye contact in the physical classroom is important, it's even more critical online—and more difficult as well. Constant eye contact shows your students that you are fully present and available, and that you are willing (and indeed excited) to actively engage with them.
Practice Makes Perfect!
Even if you have been teaching online for some time, you will need to continue polishing and honing your pedagogical skills. Once you are comfortable with what you are doing, try out new tools and combinations of tools to see what works and what doesn't. Mix it up to ensure that you are constantly present, and ensuring that all your learners remain engaged.
Evaluate Evaluate Evaluate!
Finally, if you want to make sure that students are understanding the material, make use of polls or brief online surveys to assess comprehension so that you are able to make any required changes and offer support as needed. Ongoing evaluation ensures that you are offering your learners space to engage in dialogue and ask questions so that the learning experience is seen as valuable and truly collaborative!
Don't underestimate the power of YOUR presence!
References:
Bloomberg, L. D. (2021). Designing and Delivering Effective Online Instruction: How to Engage Adult Learners. Teachers College Press, Columbia University.
Cleveland-Innes, M. & Campbell, P. (2012). Emotional presence, learning, and the online learning environment. The International Review of Research in Open and Distance Learning 13(4), 269-292.
Garrison, D. R., & Cleveland-Innes, M. (2005). Facilitating Cognitive Presence in Online Learning: Interaction Is Not Enough. American Journal of Distance Education, 19(3), 133-148. https://www.tandfonline.com/doi/abs/10.1207/s15389286ajde1903_2
---
Photo Credit: Vanessa Garcia via Pexels