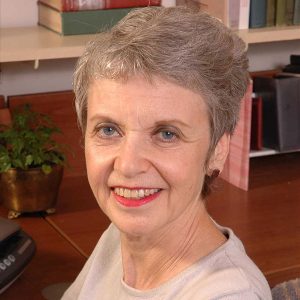 Teachers College Press is deeply saddened by the loss of our longtime author and collaborator, Ann Lewin-Benham, who died in February.
A leader in early childhood education, Ann led the Capital Children's Museum in Washington for twenty years. The Washington Post remembers Ann as an "innovator" who "developed alternative learning programs for students struggling in traditional classes." In an obituary, the Post highlights her contributions to families in the Washington area who visited the museum:
Many children — and their parents — got their first taps on a computer keyboard at the museum's Future Room after Ms. Lewin-Benham negotiated for corporate donations in 1981 that included 20 Atari 800s. The museum then offered the first computer training for congressional staffers.
Read the full remembrance here.
Among educators, Ann was best known for founding and directing the Model Early Learning Center (MELC), also in Washington. She adopted Reggio methods at the MELC and continued to study and write about Reggio philosophy and practices throughout her career. She wrote several books, including Possible Schools: The Reggio Approach to Urban Education and Powerful Children: Understanding How to Teach and Learn Using the Reggio Approach. The second edition of her popular resource Infants and Toddlers at Work will be published fall 2023.