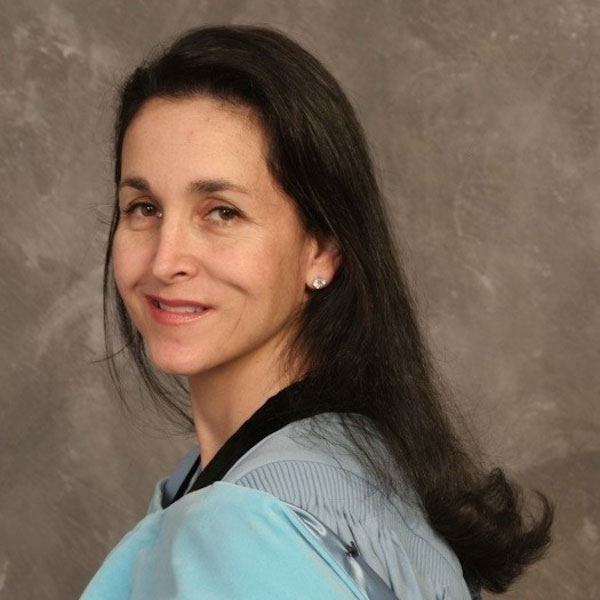 By: Linda Dale Bloomberg
Linda Dale Bloomberg holds the positions of associate director of faculty support and development, and full professor of education in the School of Education, Northcentral University, San Diego. Dr. Bloomberg received her doctorate in 2006 from Teachers College, Columbia University, where she completed the AEGIS Program in Adult and Organizational Learning. Her new book is titled Designing and Delivering Effective Online Instruction: How to Engage Adult Learners.
---
The onset of the pandemic was a watershed moment for education systems, possibly leading to the largest teaching interventions ever.  The massive shift brought with it some significant challenges including an overtaxed technological infrastructure, learners' disorientation, and instructors' own learning curve. The move to online and hybrid teaching is not only about adopting new technology; rather, it is about rethinking and rethinking pedagogical approaches in order to accommodate new modalities. As I write in my book, Designing and Delivering Effective Online Instruction: How to Engage Adult Learners, two key points stand out:
Instructors often demonstrate a tendency to rely too heavily on technology to form connections with their learners or to revert to conventional teaching practices that are more suited to traditional classrooms.
Being an experienced instructor and even possessing advanced technological skills does not necessarily lead to effective online instruction.
Most of 2020 and 2021 was less about distance learning, and more about crisis teaching. Going forward we have the opportunity to be much more purposeful and intentional in our approach. As online modes of study continue to expand and diversify, especially in the post-COVID era, there is increasing awareness that developing institutional competence for online instruction will require a significant investment in training, coaching, and professional development. With the ongoing expansion of online learning, it is critical that instructors be provided with initial and ongoing support to enhance their teaching practice to better meet the needs of their learners. While the transition to an online teaching may be unfamiliar, the necessary skills and techniques can indeed be learned and mastered to serve the current and ever-expanding need, and ensure high-quality learning experiences for our diverse learner populations.
Online learning is essentially about the working relationships among learners and instructors, and the ways in which learners and instructors interact with learning spaces and tools. Though online models may support some of those interactions, they only scratch the surface when it comes to offering inclusive learning experiences. Throughout my book Designing and Delivering Effective Online Instruction: How to Engage Adult Learners, there is a prominent emphasis on five concepts of critical importance. These concepts, drawn from research, translate directly to practice, and become the practical drivers that you can infuse throughout your teaching practice:
1. Principles of Adult Learning (How People Learn)
Recognizing and understanding how adults learn informs us of best practices to ensure ways to facilitate and support their learning, right from the beginning phases of course design and development and continuing throughout one's teaching practice and pedagogical approach. Andragogy builds upon the theory of Constructivism, suggesting that learning is an active process, whereby adult learners seek guidance and consideration as equal partners in the learning process.  Adults enter the learning experience with a great wealth of life experience, and that experience is a resource that can be drawn upon to provide meaning to new ideas and skills. The richest resource for learning lies within the learners themselves, and therefore the learning content must of necessity tap into learners' experience to ensure a "readiness to learn".  Armed with a greater understanding of how your students learn, will enable you to become a more effective teacher.
ACTION ITEM: Continue to ask your learners for feedback regarding their learning experiences, and always be sure to use this feedback to inform your pedagogy.
2. Engage Through Presence
Research consistently recognizes engagement as one of the most significant factors impacting academic performance and overall achievement; with clear evidence that the issue of isolation and disconnection is an essential consideration as this inhibits engagement and learning. Learner engagement and instructor engagement are two sides of the same coin and are essentially reciprocal in nature. Learner engagement ensures ongoing motivation and persistence. Instructor engagement implies the idea of being "present" for your learners, thereby establishing a sense of "teaching presence".
ACTION ITEM: Reimagine your role as "teacher", and moving toward becoming a proactive and responsive partner in the learning experience by intentionally and thoughtfully developing meaningful and collaborative relationships so as to best support all of your learners. Remain visible, available, and accessible. Provide multiple regular opportunities for connection and support.
3. Respect Diversity and Ensure Inclusion
With the rapid increase in online education offerings, learner populations have become increasingly diverse. However, access to education does not necessarily mean inclusion; nor will access always necessarily ensure equity and inclusion. Now, more than ever before, it is imperative that we implement teaching strategies that promote access, inclusivity, and a sense of belonging for all learners, including those of diverse cultural backgrounds and minority or under-represented groups. In addition to concerns related to the "digital divide", that is, the uneven distribution in the access to materials, and/or technology and connectivity issues there is a need to address access with regard to proper accommodations for those with disabilities, including learning disabilities, mobility impairments, ADD or ADHD, and health and medical-related impairments.
ACTION ITEM: Consider ways to integrate relevant course materials that integrate diverse perspectives and examples. Invite learners to seek and share resources that relate to course topics and that reflect a range of identities, perspectives, and backgrounds.
4. Ensure and Support Learner Empowerment
Achieving learner engagement is only one step in supporting their learning. That has long been a challenge, but the pandemic introduced new hurdles. Learner empowerment is the ensuing vital step. The goal of education is essentially to meet the needs of all learners, offering them the ownership, agency and autonomy to actively engage in the learning experience, so that they are then empowered to implement changes in their personal and professional lives, and ultimately in the lives of others. Be intentional with regard to developing an asset-based approach to teaching and nurturing an empowered mindset. Engendering an empowered mindset applies to all learners and in particular to those who have been historically marginalized and discriminated against by way of race, ethnicity, gender identity, sexual orientation, socioeconomic status, ability, or other realities.  The underlying implication lies in empowering all students to advocate for themselves and receive an education that addresses their unique needs.
ACTION ITEM: Draw on resources, materials, and anecdotes that are relevant to the subject matter. Remain sensitive to the social and cultural diversity of your learners.
5. Create a Learning Community
Community is a cornerstone of strong pedagogy is one of the most effective ways to deepen learning, and teaching during the pandemic has meant harnessing the power of community to facilitate deep learning. A feeling of belonging can mitigate fears and counter the sense of isolation, and is also correlated with an enhanced level of engagement. The notion of a learning community is predicated on the value of connection and collaboration among learners and instructors, where interaction and participation are ongoing, regular, and focused around common goals. Shared collaborative experiences allow learners and instructors to value other's perspectives, thoughts and ideas, thereby learning with and from one another.
ACTION ITEM: Create opportunities for authentic human connection that meaningfully foster interest and engagement. Offer opportunities for learners to engage with each other, co-constructing community guidelines for online engagement. Actively gather feedback that can help create a climate that supports all learners.
Lock in your learning!
While we cannot be certain what our post-pandemic future holds, we can seize the moment to be intentional in applying effective practices, thereby working toward continuous improvement in order to offer optimal online learning experiences. We owe an inclusive and equitable education to current students as well as generations of students to come, to prepare them for a complex world in dire need of thoughtful citizens and an educated public workforce. Let us take the shift to online learning imposed by the pandemic as a chance for growth and development, and an opportunity to enhance public value. Seek out and seize opportunities to work alongside each other to share challenges and best practices! Effective teachers are those who are open to innovation and ongoing learning in emerging learning environments!
What will YOU do to embrace new opportunities so as to engage and empower all of your students?
Reference
Bloomberg, L. D. (2021). Designing and delivering effective online instruction: How to engage adult learners. Teachers College Press, Columbia University.
https://www.tcpress.com/designing-and-delivering-effective-online-instruction-9780807765289
This publication was nominated for the 2021 Division of Distance Learning (DDL) for the Association of Educational Communications and Technology (AECT), one of the premier international organizations for instructional design and ed-tech.
---
Photo by Brett Jordan from Pexels