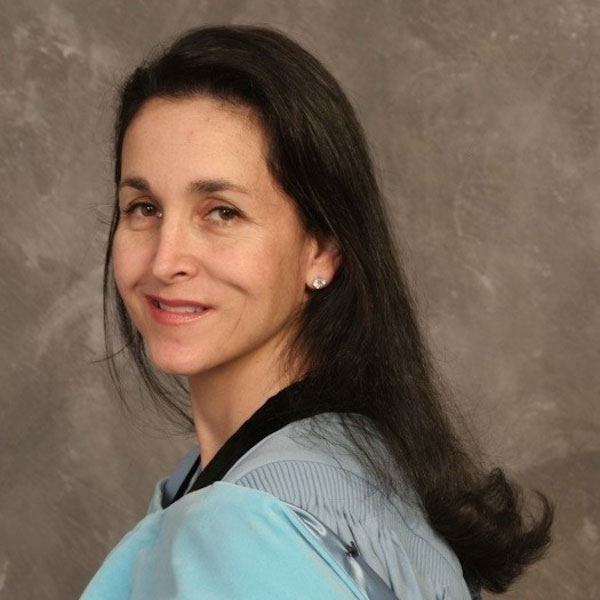 By: Linda Dale Bloomberg
Linda Dale Bloomberg holds the positions of associate director of faculty support and development, and full professor of education in the School of Education, Northcentral University, San Diego. Dr. Bloomberg received her doctorate in 2006 from Teachers College, Columbia University, where she completed the AEGIS Program in Adult and Organizational Learning. Her new book is titled Designing and Delivering Effective Online Instruction: How to Engage Adult Learners.
---
The notion of "mindset" (Dwek, 2007) includes beliefs about one's own ability and the effort required to overcome barriers to learning. Students may view failure and having to put in effort on a task as a sign that they lack ability (i.e., "fixed mindset") rather than viewing failure and effort as useful and necessary for learning (i.e., "growth mindset"). Dweck explains that as opposed to a "fixed mindset", a "growth academic mindset" involves the attitude that intelligence can be developed, leading to the motivation to learn and the tendency to embrace challenges and value constructive feedback. By nature, adults do not want to be viewed as passive receptors of knowledge, but rather as active participants in their educational experiences. Being intentional in encouraging a growth mindset in your learners will ensure that you focus your teaching on how they can improve, and that you provide the necessary support and motivation to ensure ongoing learning and development.
Attitudes and beliefs can be shaped by equity-minded instructors who engage meaningfully with their students and contribute to their readiness to learn and participate in the available learning opportunities. Instructors with a growth mindset are more likely to look for new ways to foster learning, and intentionally drawing students' attention to progress (even small steps!). As an instructor, your role is a change agent and you should believe that all learners can improve and succeed. By adopting a growth mindset you are more likely to provide encouragement for your learners to keep working and persevering at all stages of the educational journey. If you pause for a moment and think back to some great teachers you have known throughout your life, you will likely be able to think of things they said or did that exemplified a growth academic mindset, thereby instilling and fostering motivation and persistence.  In line with the concept of a growth academic mindset, it is important to have high expectations for all your learners, motivating them throughout their course and supporting them to work toward achieving the course learning outcomes and to help your learners to see and realize their potential!  As I write in my book, Designing and Delivering Effective Online Instruction: How to Engage Adult Learners , by being intentional with regard to developing an asset-based approach to teaching and nurturing a growth mindset, you are acknowledging your learners' strengths and achievements. This ensures that the focus is mostly on what they are doing well and not just only on what needs improvement or revision.
Strategies for Enhancing a Growth Academic Mindset
As you work toward fostering and encouraging in your learners a growth academic mindset, the following strategies can contribute to your learners' sense of self efficacy and positive expectations:
Set Your Learners Up for Success.
Make the path for success seem realistic and achievable by setting clear goals, clarifying instructions, explaining learning outcomes, and offering opportunities for dialogue and reflection.
Share and promote strategies for success regarding efficient ways to manage time, stay organized, think critically, and write clearly.
To sustain ongoing achievement and success, provide referrals to support resources including learning centers, libraries, tutors, peer reviewers, and editors.
Create an Environment of Trust and Support.
Help learners understand feedback and grading that you provide to them regarding their work, and be sure to act on the feedback given to you.
Build trust so that learning can occur in a place where it feels safe to make mistakes. In this way you create valuable teachable moments for your learners!
Ensure Ongoing Motivation.
Help learners articulate their goals and see how the skills and content they acquire can lead to achieving these goals and realizing their dreams.
Demonstrate that you are engaged and interested, and that you are supportive of their progress and development.
Incorporate motivational strategies and activities throughout your course, including check-ins through emails, phone calls, and video messages.
Reflective Questions
In what ways can I instill and sustain motivation, thereby building a culture of ongoing learning?
How do I build trust in my classroom so that learning can occur in a place where it feels safe to make mistakes?
How can I best support and encourage progress and development?
References:
Bloomberg, L. D. (2021). Designing and Delivering Effective Online Instruction: How to Engage Adult Learners. Teachers College Press.
Dweck, C. (2007). Mindset: The new psychology of success. Random House.
---
Photo Credit: Flora Westbrook via Pexels