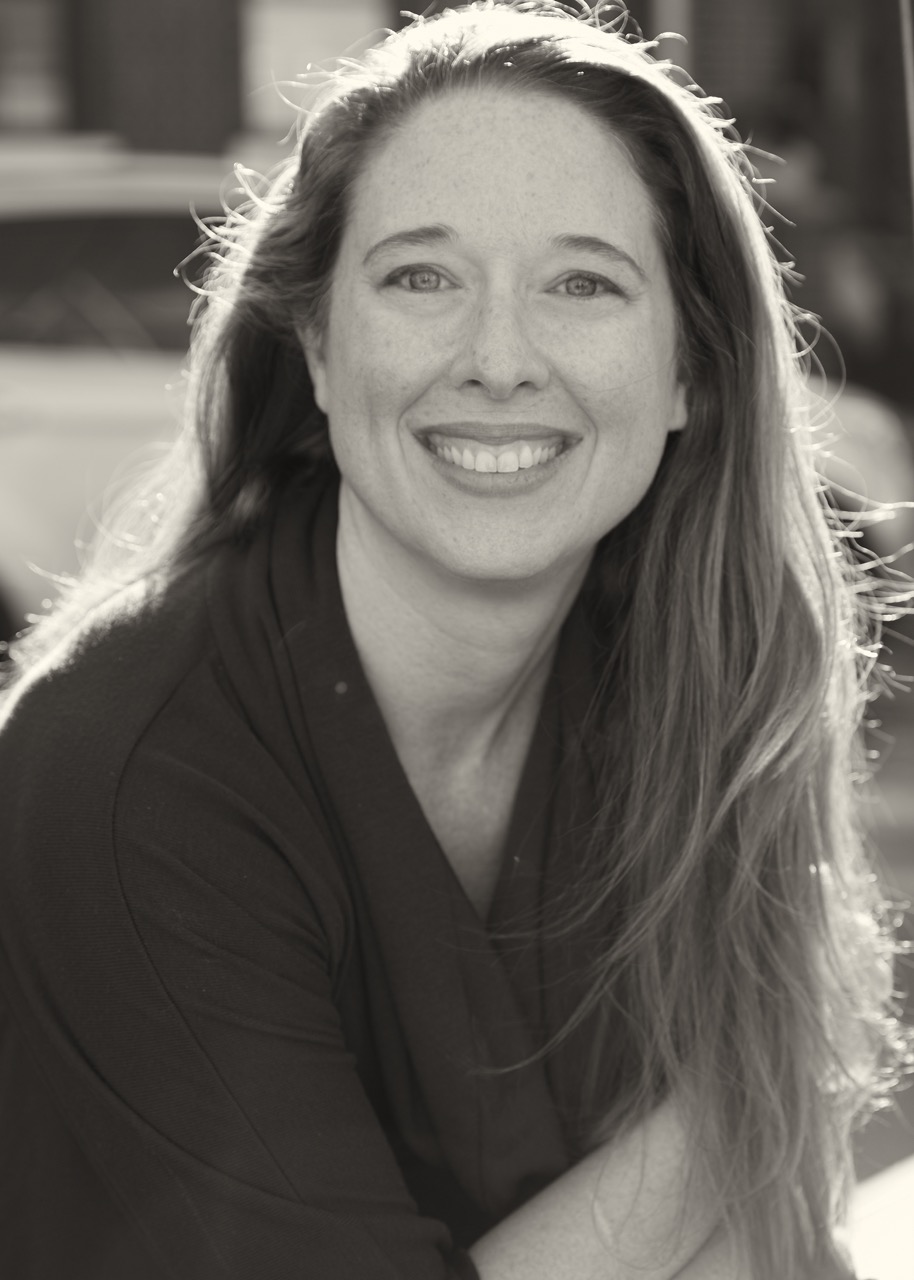 By: Jody Polleck, author, Facilitating Youth-Led Book Clubs as Transformative and Inclusive Spaces
Jody Polleck is an associate professor and the program coordinator for literacy education at Hunter College, City University of New York. She also continues to work in NYC schools as both a literacy coach and teacher.
---
Social-emotional learning (SEL) has been a hot topic for the last two decades in schools across the U.S. However, James Comer, known as the grandfather of SEL, has researched these approaches since the 1960s, combining academic and social-emotional development. Since then, his work has created legacies, and ongoing research demonstrates that by focusing on SEL, we can improve students' well-being while also supporting their learning in classrooms (Education Trust, 2020).
While this work at its base may seem sound, much critique has arisen, particularly from scholars and practitioners who question the integrity and purpose of such methods. One of the most significant flaws is that SEL comes from a place of "competence"—looking at youth gaps and deficits—instead centering their assets. While, of course, all students can benefit from social-emotional support, students who are typically targeted are students of color, students from low-income backgrounds, and neurodiverse learners (Education Trust, 2020). Many also worry that SEL is used as a tool for policing and oppression of marginalized populations (Abolitionist Teaching Network, 2020).
Another inherent problem is that SEL is often grounded in white, cisgender, heteronormative, and patriarchal norms and values, positioning marginalized youth as at-risk (Kaler-Jones, 2020). Critics also speak to how traditional SEL fails to address sociopolitical contexts, ignoring inequities in students' lives (Simmons, 2019). Dismissing systemic injustices is harmful to students who are already underserved, in that schools do not address the influence of environments and systems that create and sustain inequities.
In response to these concerns, many of us are working to dismantle traditional notions of SEL, considering approaches that are more cultural-affirming. Strong and McMain (2020), for example, propose SEL for Social Emotional Justice (SEL-SEJ), which disrupts oppressive aspects of SEL, centering instead on reciprocal, relational, and Indigenous models for learning. Abolitionist SEL is another way in which to reimagine how we approach social-emotional development, by integrating practices that are healing-centered, transformative, and dialogical, allowing for both vulnerability and joy (Abolitionist Teaching Network, 2020).
In my new book, Facilitating Youth-led Book Clubs as Transformative and Inclusive Spaces, I add to these conversations, arguing that we can deconstruct current SEL approaches by using inclusive literature and student-led book clubs as ways to enhance youth literacies while centering culturally-affirming SEL that is healing-centered and justice-oriented. 
As an example, we can use book clubs to cultivate students' self-awareness and identity development in using literature that offers representations of various intersectional identities. In using texts and talk, students can focus on who they are by connecting with the characters and engaging in storytelling. Personal and collective storytelling can be a powerful way for students to share their stories of pain and resistance, while engaging in healing processes.
I'll Be the One (Lee, 2020) is a wonderful example of a text with a protagonist who believes in herself and her talents. Identifying as a bisexual Korean American, Skye grapples with expectations from her parents and her Korean and U.S. communities. Internally, Skye struggles with several pressures, but through surrounding herself with strong communities and using self-love exercises, she breaks through all stereotypes. To engage in self-awareness and identity-based conversations, we might come to book clubs with the following:
What are Skye's multiple identities? (What are some of your identities?)
What are the emotions Skye experiences when she engages with her parents? (How might you feel if you were Skye?)
How would you describe Skye's self-esteem? How does she maintain a strong sense of self? (What do you do to help boost your own sense of self?)
These prompts allow students to explore self-awareness and identity development through the safety of characters or through taking risks and sharing our own experiences. In doing so, we can also work to build students' empathy and sense of agency.
Book clubs can also be a space to develop students' emotional literacies and strategies for self-care. Emotional literacies encompass our abilities to recognize, understand, and express our emotions. This work might include developing coping skills for stress and anxiety or building motivations and self-confidence. Emotional literacy can also be a direct pathway to develop critical consciousness (Lorde, 2007). Specifically, in using book clubs, we might weave in critical literacy, a tool which helps youth analyze imbalances of power and inequities within texts and our world. Critical literacy asks students to think about ways that texts are culturally, historically, and politically situated (Luke, 2012), while also pushing students beyond the text, asking them to read the word and their world as it connects to the events and characters (Friere & Macedo, 1987).
We know that today's world is fraught with inequities, controversies, and divisions, which young people experience daily. Youth are impacted by various injustices from climate change to discrimination. In using critical literacy, we can engage in book club discussions through healing-centered and courageous approaches, where students begin to appreciate diversities and multiple perspectives, empathize with others, and most importantly, see themselves as change agents.
Dread Nation (Ireland, 2018) is an example of a text that can be used for critical literacy within book clubs. An action-packed, science fiction text, Dread Nation tells the story of Jane who is training as a warrior against zombies. Unveiling issues around the intersectionalities of being female and Black, Jane exposes systemic racism and its impact on Native and Black peoples in the U.S. During the text, Jane experiences a range of emotions from rage to sadness. These literary moments can be places for youth to discuss how she expresses those feelings, depending on her context. Jane also uses a variety of coping skills for her anxiety and methods for resistance against oppression, which students can discuss and then borrow from in their own lives.
Book clubs that integrate culturally-affirming SEL will certainly be challenging but the risks are worth the benefits as we collectively work for equity within our schools. In 1857, Frederick Douglass said "if there is no struggle, there is no progress," and 150 years later, abolitionist warrior Bettina Love (2019) reminds us "to want freedom is to welcome struggle" (p. 9). Pedagogies and support systems grounded in equity are not easy, but they are a must. When using more inclusive approaches for SEL, we must remember to ground our work in love and consider ourselves "soul rebels," where we work on challenging conventional practices and embark on journeys that allow us to discover instruction for transformation (Ginwright, 2016). Our healing as humans, as members of school communities, must be entrenched in social justice; this change can be developed within book clubs where we begin and end with the heart and with radical love and joy.
References
Abolitionist Teaching Network. (2020). Guide for racial justice and abolitionist social and emotional learning. Abolitionist Teaching Network.
Education Trust. (2020). Social, emotional, and academic development through an equity lens. Retrieved December 12, 2022 from https://edtrust.org/wp-content/uploads/2014/09/Social-Emotional-and-Academic-Development-Through-an-Equity-Lens-August-6-2020.pdf.
Freire, P., & Macedo, D. (1987). Literacy: Reading the word and the world. Bergin & Garvey.
Ginwright, S. (2016). Hope and healing in urban education: How urban activists and teachers are reclaiming matters of the heart. Routledge. 
Ireland, J. (2018). Dread nation. Balzer + Bray.
Kaler-Jones, C. (2020, May 7). When SEL is used as another form of policing. Medium. https://medium.com/@justschools/when-sel-is-used-as-another-form-of-policing-fa53cf85dce4.
Lee, L. (2020). I'll be the one. Katherine Tegen Boks.
Lorde, A. (2007). Sister outsider: Essays and speeches. Crossing Press.
Love, B. (2019). We want to do more than survive: Abolitionist teaching and the pursuit of educational freedom. Beacon Press.
Luke, A. (2012). Critical literacy: Foundational notes. Theory into Practice, 51(1), 4–11.
Simmons, D. (2019). Why we can't afford whitewashed social-emotional learning, 61(4), http://www.ascd.org/publications/newsletters/education_update/apr19/vol61/num04/Why_We_Can't_Afford_Whitewashed_Social-Emotional_Learning.aspx.
Strong, Z.H., & McMain, E.M. (2020). Social emotional learning for social emotional justice: A conceptual framework for education in the midst of the pandemics. Northwest Journal of Teacher Education, 15(2), Retrieved December 12, 2022 from https://pdxscholar.library.pdx.edu/cgi/viewcontent.cgi?article=1237&context=nwjte.
---
Photo by cottonbro studio