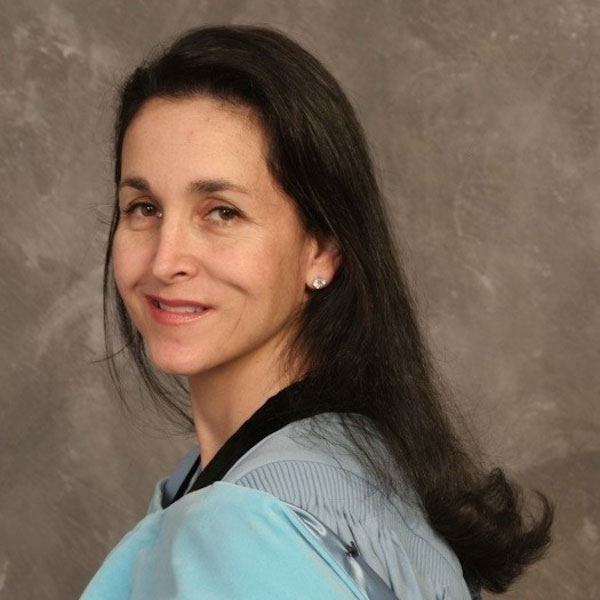 By: Linda Dale Bloomberg
Linda Dale Bloomberg holds the positions of associate director of faculty support and development, and full professor of education in the School of Education, Northcentral University, San Diego. Dr. Bloomberg received her doctorate in 2006 from Teachers College, Columbia University, where she completed the AEGIS Program in Adult and Organizational Learning. Her new book is titled Designing and Delivering Effective Online Instruction: How to Engage Adult Learners.
---
Normal, as knew it, is most likely not coming back. So, how do you prepare and teach when you cannot predict what's ahead? Rising issues related to mental health and wellness, especially on US college campuses, were further exacerbated by the COVID-19 pandemic. We are now almost two years into the pandemic, and the cognitive overload we face only continues to expand, with many educators left wondering if they have what it takes to keep moving forward. Mentally, physically, spiritually exhausted, they are simply going through the motions. The pandemic unleashed an ongoing disruption that has shaken every facet of our lives, both inside and outside the classroom. As we begin yet another year, it's painful to still be talking about the current health crisis, let alone continuing to live through it. But here we are. As educators, you are feeling your own burnout and frustration—you finally gained some footing after 2020's sudden and abrupt transitions, only to be thrust into uncertainty over and again.
Resilience comes from celebrating your uniqueness and embracing every part of your own journey. True resilience means extending patience and empathy toward yourself. It's important to accept your own limitations and be patient when you make mistakes. Failure to do so can cause anxiety, indecision, or even feed into the imposter syndrome. A career in academia has always demanded resilience, even before the pandemic. Educators often engage students in the learning process within the complex and often uncertain context of resource limitations, academic integrity issues, systemic inequities, mental health struggles, and evolving expectations from students, parents, alumni, employers, administrators, and government entities—a perfect storm of factors that invite adversity along the way. The pandemic forced a drastic increase in the number of videoconference meetings, and while the software has been an essential tool for productivity, learning, and social interaction, something about being on videoconference all day seems particularly exhausting, hence the term "Zoom Fatigue". Bailenson (2021) discusses nonverbal overload as a possible explanation for Zoom Fatigue in both work and social life. Added to all of this, we are experiencing communications overload and burnout. While there are no "best practices" for where we are today, and while a great deal of uncertainly still prevails, there are some lessons we can learn from our recent educational experiences as we move forward in addressing our own wellbeing and resilience in order to be stronger both in our personal and professional lives.
1. Give yourself credit!
How often do you show understanding toward yourself as you grapple with the current learning environment and working toward adapting for the long term? We can often tend to be our own worst critics, and the very drive that pushes you to do more can quickly turn into self-condemnation for not doing enough, or even failing. This can leave you feeling defeated and demoralized.  Be supportive and kind to yourself especially in times of stress and uncertainty. Take the time to recognize your accomplishments. You will likely find that there is more value in what you've learned and how you've grown than you even realize.
2. Renew your focus on compassion!
We can't forget that our students are feeling the same confusion and exhaustion we are. Its critical to continue to understand where students are and help them navigate these unsteady times. Our main objective is to facilitate useful and productive learning experiences, and it's not always easy to find balance between this and the lenience often necessitated by the current and ongoing health and safety concerns. Keep your eye on the ball with regard ensuring equitable student success. Develop trust with your students whereby they feel comfortable telling you they are struggling, uncertain, or need help, so that you can adequately address their individual needs.
3. Accept uncertainty and be willing to adjust!
Many people find comfort in attempting to carefully plan every detail of their futures. However, the only thing that's ever truly certain is uncertainty itself. Try your best to recast past challenges as times of personal growth! Reframing trials and struggles as opportunities for learning, growth, and development can be especially important for building our resilience. Doing so helps us view setbacks in a more positive light and draw on the strength from the past to confront and address the difficulties of the present challenges.
4. Reflect on what you can do to make positive changes!
Reflection is a vital skill that is central to the capacity to learn from experience and to apply that learning to professional practice, thereby driving the process forward. Reflective practice has significant benefits with regard to increasing self-awareness and developing a better understanding of others, thereby opening new possibilities. Ask yourself "What have I learned, and what will I therefore do differently in the future?", and, "What am I going to do going forward to bring about positive change?" These questions will ensure that our reflections are indeed actionable, so we can make the necessary changes in our practice that will facilitate growth, development and ongoing improvement both for ourselves and others.
5. Commit solidly to ongoing improvement!
Demonstrate your commitment to your learners' success by pursuing your own professional development. Invest time and energy into developing as an online instructor, and remember that even small efforts can have a big impact. There are many ways that you can continue to develop in a professional capacity, including accessing educational materials, attending professional development offerings, and interacting with colleagues to share resources, learn from their approaches, and contribute your own ideas. Interacting with others who are grappling with the same teaching issues can certainly lead to significant insights and ideas.
Lock In Your Learning: Where To From Here?
As I write in my book Designing and Delivering Effective Online Instruction: How to Engage Adult Learners, a hallmark of good teaching is your ongoing focus on ensuring equitable student success, and at the same time sustaining the desire to keep learning and improving. We can do it and we will do it! Be sure to bring that zeal and enthusiasm into your classrooms! Whether you are a veteran to teaching during these unpredictable times or not (perhaps you're new to teaching this year or just coming back from some time off), as educators we are all in this effort together. And our students are in the same boat as well. As an educator who is committed to teaching excellence, set the tone by calling for action, learning, and ongoing improvement. Walk the talk! What are some significant ways YOU can make sure that you are going to continue to learn, develop, and improve your practice?
References
Bailenson, J. N. (2021). Nonverbal overload: A theoretical argument for the causes of Zoom fatigue. Technology, Mind, and Behavior (Vol 2, No. 1)
Bloomberg, L. D. (2021). Designing and delivering effective online instruction: How to engage adult learners. Teachers College Press, Columbia University.
https://www.tcpress.com/designing-and-delivering-effective-online-instruction-9780807765289
This publication was nominated for the 2021 Division of Distance Learning (DDL) for the Association of Educational Communications and Technology (AECT), one of the premier international organizations for instructional design and ed-tech.
---