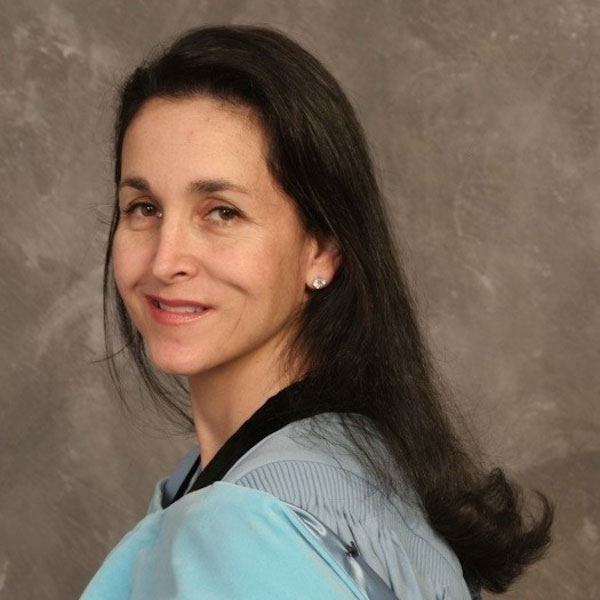 Linda Dale Bloomberg holds the positions of associate director of faculty support and development, and full professor of education in the School of Education, Northcentral University, San Diego. Dr. Bloomberg received her doctorate in 2006 from Teachers College, Columbia University, where she completed the AEGIS Program in Adult and Organizational Learning. Her new book is titled Designing and Delivering Effective Online Instruction: How to Engage Adult Learners.
---
In 2021 I published Designing and Delivering Effective Online Instruction: How to Engage Adult Learners, with the focus heavily on ensuring equity and inclusion. As I write in my book, "Inclusion represents the extent to which individuals feel valued, respected, encouraged to participate fully, and able to be their authentic selves. Inclusive pedagogy describes curriculum and teaching approaches that encourage learners to have a sense of belongingness… Inclusion is rooted deeply in the democratic principles of both justice and opportunity, and educators have a responsibility to ensure that all learners can fulfill their goals of completion" (p. 123).
Being accepted into college is only the first hurdle for any student. Next, how will they settle in once they get to school? And finally, what are their options once they graduate? For first-generation students, these challenges are often compounded. A formal definition of a first-generation college student is a student whose parent(s) did not complete a college or university degree. These students naturally have the same goals and aspirations as their non–first-generation (referred to as legacy) peers, yet without the appropriate support and encouragement, they run the risk of not being able to take advantage of programs and opportunities, or dropping out entirely.
According to a 2018 NCES report, one third of college students are first-generation. There is much research regarding how first-generation students lag behind their peers, as indicated in this PEW Research Center Report. For first-generation college students, the journey to graduation can be especially challenging. A 2022 report released by educationdata.org shows that first-generation students have a 92.2 percent higher dropout rate than their legacy peers. And those seeking a bachelor's degree have a dropout rate that is 23.5 percent higher than average. To this end, educational institutions must indeed intentionally strive to better understand these students' experiences and specific educational needs.
It is so important to remember that along with the many challenges they face, first-generation students are trailblazers who bring unique and diverse perspectives to our community and carry forward our legacy of equity and inclusion. These students are role models for their families and their broader communities!  Serving the needs of first-generation students has become an imperative for colleges and universities. So, how can we do better to support our first-generation students? Below are some recommendations for both educators and school administrators to help first-generation college students thrive when they get to campus. 
Strive to really understand your students' backgrounds
It is reasonable to expect your first-generation students will come to campus unfamiliar with how it all works, uncertain about how to lean on academic support systems, and with unique and challenging experiences compared to their legacy peers. Many students may be juggling life obligations such as working or raising families. For schools to make a positive impact on the lives of these students, their programs and offerings should directly respond to all students' needs. In the case of incoming freshmen, outreach is key. Offerings can be include providing campus tours tailored to interested first-generation students while they are still in high school, or pairing up new and prospective students with students in higher grades.
Find ways to keep students meaningfully engaged in their learning
Ultimately, it is up to institutions to ensure a seamless transition for their students into college and to keep them engaged once they're there. First-generation students bring unique, marketable skills to the table, such as resilience, determination, and self-sufficiency. However, they also need practical guidance that will get them from their acceptance letter to commencement and instill a sense of investment and belonging. To accomplish this goal, we need a solid understanding of where our students are coming from, their individual frames of reference, and ways for them to meaningfully remain engaged in the learning experience. One way to find out what more you can do is to turn to your current first-generation students and ask how to be a better, more supportive resource for both them and their families.
Prepare students to navigate their post-college careers
Higher education institutions strive to prepare learners for their careers, and paying attention to the needs of specific students is essential in order to provide appropriate support and guidance. RiseFirst, is an organization that serves to bridge some overarching gaps that can exist between first-generation, low income (FGLI) students and their institutions of higher learning. Through their work, this organization has uncovered a number of specific concerns that first-generation students often raise when they talk about entering the workforce. These concerns include:
Imposter syndrome, the act of feeling like a fraud or doubting one's abilities, can create damaging and lasting patterns of under-achievement and failure.
Unwritten workplace rules and protocols can be confusing and debilitating because these are difficult to navigate.
Managing finances is a tangible, practical skill to develop in students for when they enter the real-world work-force.
Networking allows students to set themselves up for success in the workforce. Help students use their time in college by practicing to tackle these challenges in a safe space such as pairing students with mentors to provide opportunities to engage in networking opportunities.
There is still more work to do!
Serving the needs of first-generation students has become an imperative for colleges and universities. And while there has been an increasingly stronger focus on support for first-generation students, higher education must continue to address not only ways of providing support initiatives for this student population, but also to make it easier and more intuitive for students themselves to find and access relevant support. Initiatives that help students navigate college and offer practical and personal advice can make a great world of difference. As educators we can always do more to connect with our students—simply by asking them what they might need to overcome the barriers they are facing in their studies. This will go a long way in ensuring a student feels seen and heard. Essentially, first-generation college students can inspire us to keep reimagining new ways to honor a diversity of voices and experiences. What will YOU do to make a difference in the lives of YOUR students?
References
Bloomberg, L. D. (2021). Designing and delivering effective online instruction: How to engage adult learners. Teachers College Press, Columbia University.
This publication was nominated for the 2021 and 2022 Division of Distance Learning (DDL) for the Association of Educational Communications and Technology (AECT), one of the premier international organizations for instructional design and ed-tech.
Center for First Generation Student Success
https://firstgen.naspa.org/ The Center for First-generation Student Success is the premier source of evidence-based practices, professional development, and knowledge creation for the higher education community to advance the success of first-generation students. This website provides context for the current state of first-generation student success, shares current conversations and scholarly literature, offers access to programs and services, and highlights opportunities for engagement with the Center and committed colleagues. 
Education Data Initiative
https://educationdata.org/college-dropout-rates
PEW Research Center Report
First-Generation College Graduates Lag Behind Their Peers on Key Economic Outcomes. https://www.pewresearch.org/social-trends/2021/05/18/first-generation-college-graduates-lag-behind-their-peers-on-key-economic-outcomes/ A Pew Research Center analysis of data from the Federal Reserve Board finds that first-generation college graduates are not on equal footing with their peers who have college-educated parents. Among household heads who have at least a bachelor's degree, those who have a parent with a bachelor's degree or more education have substantially higher incomes and more wealth than those who are the first generation in their family to graduate from college.
---
Photo by fauxels