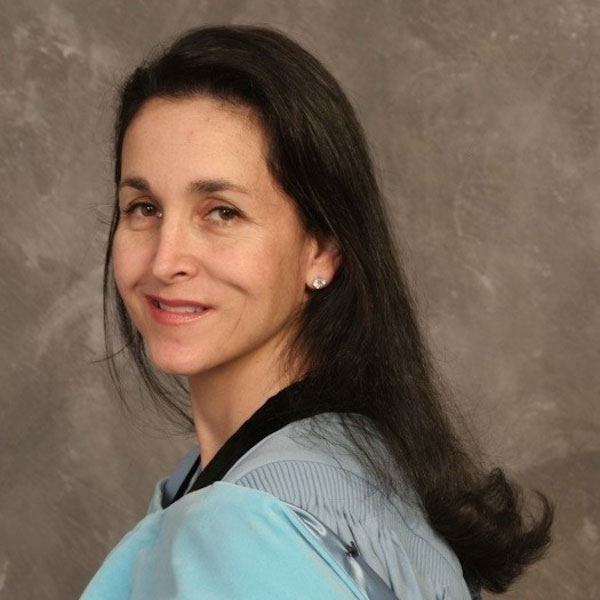 By: Linda Dale Bloomberg Linda Dale Bloomberg holds the positions of Associate Director of faculty support and development, and full professor of education in the Sanford College of Education, National University. Dr. Bloomberg received her doctorate in 2006 from Teachers College, Columbia University, where she completed the AEGIS Program in Adult and Organizational Learning. Her new book is titled Designing and Delivering Effective Online Instruction: How to Engage Adult Learners.
---
As I write in my book, Designing and Delivering Effective Online Instruction: How to Engage Adult Learners, it is critically important to recognize and understand the principles of adult learning in order to provide the most optimal learning experience that will engage and motivate all learners. Research shows that in order to be successful in online classes, adult learners seek to be autonomous and self-directed.  Active learning, goal setting, and self-evaluation also describe behaviors and actions associated with learners who are self-directed. Knowles (1975, 1984) explained that self-directed learners will autonomously initiate instructional activities, determine their learning needs, and ascertain the resources needed to accomplish their goals; all of which serve to strengthen learner engagement. Research consistently recognizes engagement as one of the most significant factors impacting academic performance, supporting a clear link between instructor engagement, learner engagement, and actual learning; in this way breaking the isolation that is inherent in studying online.
This blog post marks #30 since I began contributing to Teachers College Press in January 2021. In a previous blog post, Shifting the Perspective Toward an Empowered Mindset, I wrote:
Being intentional in encouraging an empowered mindset in your learners will ensure that you focus your teaching on how they can improve, and that you can work alongside them to provide the necessary support and motivation that will ensure ongoing learning and development. The idea of an empowered mindset lends insights for instructors to challenge themselves in fostering growth for both themselves and their learners.  Engendering an empowered mindset applies to all learners and in particular to those who have been historically marginalized and discriminated against because of their race, ethnicity, gender identity, sexual orientation, socioeconomic status, ability, or other realities.  The underlying implication lies in empowering all students to advocate for themselves and claim their right to an education that addresses their unique needs.
Engaged online learning is essentially "instructor facilitated and student owned". There are two critical components at play here. First is the idea of the instructor as facilitator. Second is the idea of learner empowerment.
Instructor as Facilitator
By definition, adult learners have a self-concept of being in charge of their own lives, with a need to be seen and treated as being capable of taking responsibility for their own learning. As such, learners need to be given the freedom and autonomy to assume responsibility for their own choices and to be proactive in making decisions that contribute to their educational experiences. Rather than perform the role of the "sage on the stage", in working with adult learners, the instructor's role should be the "guide on the side"; a facilitator of learning, and a coach or mentor who works alongside their learners to promote achievement and academic success. The facilitator role extends beyond course delivery, and includes the broader pedagogical tasks that will support learners on their growth trajectories such as helping them effectively manage their time; assigning meaningful and relevant learning activities; remaining responsive to learners' needs; communicating and checking in regularly; and providing timely, actionable, and substantive instruction that aids with ongoing improvement and success.
Empowering your Learners
In my book Designing and Delivering Effective Online Instruction: How to Engage Adult Learners, I take the concept of engagement one step further to focus on the key concept of learner empowerment. The learning experience is a shared space, but the primary owners are our learners. Autonomy, mastery, meaning, and purpose are key drivers of performance. We achieve learner empowerment by offering–and ensuring–control and choice. Relinquishing some control allows learners to be autonomous and take greater responsibility for their own learning. This also creates a space for learners to master tasks, and apply their knowledge and understanding in a meaningful way, thereby supporting and deepening their learning. Empowered learners display self-efficacy by taking ownership of their work because it is meaningful and relevant to them, both personally and professionally. They have a choice regarding what they are learning and how they can prepare and present their work; they are developing the skills to pursue their passions and they see the need to develop these skills further; and they are provided the ability to build their own educational journeys and pathways. We want to foster the deepest approach to learning possible, by helping all of our learners engage with the material at the level that is most meaningful to them.
Building an Empowered Mindset
The following strategies can contribute to your learners' ongoing growth and development:
Set Your Learners Up for Success
Ensure all learners complete an orientation to online learning prior to their course start date, if this is provided by the college or university.
Consult with an instructional designer or similar support staff on the design and structure of the online course to ensure accessibility and alignment of instructional content and activities with course learning outcomes.
Make the path for success seem realistic, doable, and achievable by setting clear goals, clarifying instructions and requirements, explaining learning outcomes, and offering opportunities for dialogue and reflection.
Provide opportunities for success by conceiving learning as an ongoing process, pacing the course to accommodate diverse needs and abilities, and offering multiple ways to practice application of learning and knowledge.
Encourage students to engage in planning and effective time management at the start of the course by creating a doable study and coursework schedule.
Provide referrals to support resources as necessary, including academic success centers, learning centers, library, tutors, peer reviewers, and editors.
Create an Environment of Trust and Support
Design assignments that require learner-initiated interaction with support systems and resources (i.e., librarian, tutor, advisement). Engagement with support services can help learners to further develop their interpersonal relationships and communication skills.
Design assignments that foster critical thinking and meaningful engagement. Include clear instructions and thought-provoking prompts for online asynchronous discussions, and engage in the discussion as the facilitator.
Provide various strategies and resources that include information about learning preferences, test-taking, note-taking, reading, writing, critical thinking, research, and studying.
Help learners understand the feedback and grading that you provide to them regarding their work.
If a learner requests a change in the schedule, or an accommodation, or if what is needed is a change of teaching modality, consider and honor their request.
Help learners overcome their mistaken view of errors as failures by conveying the message that errors a natural part of learning. In this way you create valuable teachable moments!
Ensure Ongoing Motivation
With your asset-based approach and your intention to develop an empowered mindset, always acknowledge your learners' strengths and achievements. This ensures that the focus is mostly on what they are doing well and not only on what needs improvement or revision.
When students have more choices about their materials and activities, they're more intrinsically motivated—which may translate to increased learning and academic success.
Offering a sense of autonomy requires knowing when to step in and when to let go, but in the end, creating a learning experience that fosters growth and development.
Help learners articulate their goals and see how the knowledge and skills they acquire can lead to achieving these goals. Learners who are in the midst of several years of studies may lose sight of what their hard work is for and how every course has a direct connection to later real-world success. Making connections between current learning and realizing dreams is a powerful motivator!
Always make use of course evaluation data to inform online course revisions and future curriculum development and enhancements.
Lock In Your Learning
Consider all the factors that contribute to improving your teaching practice by reflecting on the following:
What are you doing to instill and sustain motivation, thereby building a culture of ongoing learning?
What new strategies can you implement to ensure that your learners believe in themselves and their ability to succeed?
In what ways do you make it possible for learners to advocate for themselves and claim their right to an education that addresses their unique needs?
What are YOU willing to try out to make a difference to your practice to facilitate an empowered mindset for ALL learners?
Resources
Bloomberg, L. D. (2021). Designing and delivering effective online instruction: How to engage adult learners. Teachers College Press, Columbia University. https://www.tcpress.com/designing-and-delivering-effective-online-instruction-9780807765289
This publication was nominated for the 2021 and 2022 Division of Distance Learning (DDL) for the Association of Educational Communications and Technology (AECT), one of the premier international organizations for instructional design and ed-tech.
Knowles, M. S. (1975). Self-Directed Learning: A Guide for Learners and Teachers. Associated Press.
Knowles, M. S. (1984). Andragogy in action: Applying modern principles of adult learning. Jossey-Bass.
---
Image by Gerd Altmann from Pixabay