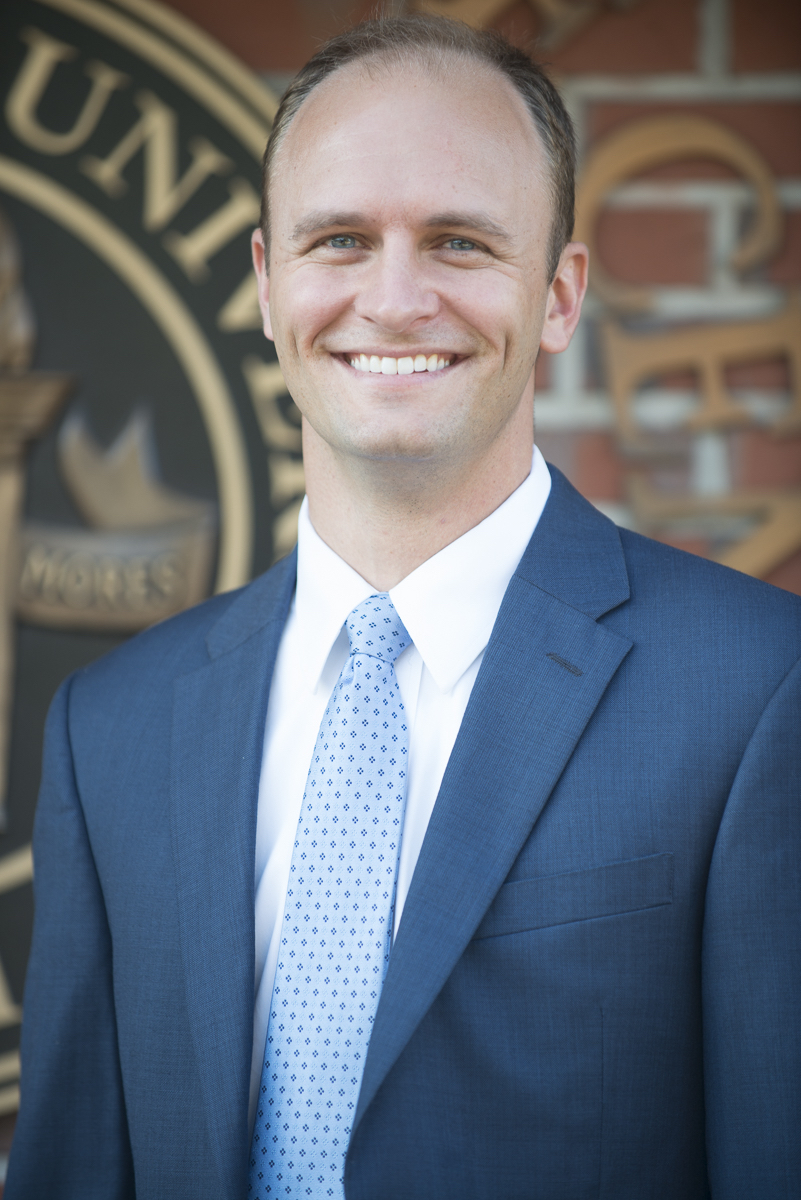 By: Joe O'Shea
Joe O'Shea is the author of Doing College Right: A Guide to Student Success and dean of undergraduate studies and assistant provost at Florida State University. He also serves as a higher education expert for the U.S. Department of Education and other national efforts.
---
The college search process is already confusing, and the pandemic has made it worse. As a Dean of Undergraduate Studies, here's my advice on what questions to ask colleges and yourself to navigate the process wisely. 
My niece called me for advice about choosing a college. Because of the pandemic, she, like most of her peers, hasn't been able to visit colleges in person. She's looked at the colleges' websites but is having a hard time getting a sense of life on campus and what the pandemic will mean for the quality of her experience.  
So many prospective college students in the U.S. feel similarly to my niece: like they are applying blindly, not sure of what will happen, or if they are making good decisions. 
Even before the pandemic, higher education institutions had significant challenges in promoting student success. About 40% of students who started college didn't graduate within six years, if at all. Colleges were often organized and run in such a way that they can derail a student, particularly those who were the first generation in their families to attend college. And many colleges did just that: they didn't even get the basic stuff right, like offering enough courses to enable timely graduation, much less provide the life-changing instruction and experiential learning crucial to student growth. In short, too many colleges failed to deliver on the promise of higher education. 
The pandemic could make this situation worse. COVID-19 has dramatically changed how colleges operate and the student experience. We've already seen colleges announcing significant budget impacts, eliminating academic programs, releasing personnel, and changing services. In recent months, the workforce of higher education shrunk by over 330,000 people, the largest contraction on record. And in the coming months and years, many colleges will face even more difficult financial decisions. Together, these changes warrant a close look at colleges–are they making these cuts or changes in ways that prioritize student success?  
As a dean of undergraduate studies, I understand how the many variables of the college experience impact a student's likelihood of success. Some colleges are much better than others at fostering an environment where all students, regardless of their family background, can thrive, both during college and after as they launch into their careers. As students try to navigate the new pandemic world, finding a college that creates this educational environment well–and knowing how to allocate time while there–has never been more important.  
A college's marketing material may be flashy and compelling, but students should look beyond those to assess at a deeper level. Below, I suggest ten core areas that prospective students need to explore and ask themselves before committing to a college:  
Crises have a way of revealing an institution's priorities, culture, and vision. How have the missions and values of the institution been expressed so far in the pandemic? What have been their priorities?   
Dig into the college's data. What disparities among their student body exist in their retention and graduation rates, and have those disparities been exacerbated during the pandemic? 
Explore recent budget cuts. Have they announced cuts that may jeopardize the teaching quality of the college? Will they have to increase class sizes, reduce opportunities for collaborative and active learning and move more classes to larger lecture-based formats? Many colleges have struggled to support their faculty to teach in new online ways and use student-centered teaching practices. Are they planning on cutting majors or reducing course offerings in ways that will make it difficult for students to graduate in a timely way?  
Without as many faculty, staff, advisors, tutors, and others there will be fewer opportunities for close mentorship and guidance that can help make college deeply impactful. How have they adapted these supports to meet student needs?  
Many colleges have suspended or terminated enrichment programs. Will they curtail opportunities for experiential and applied learning? What will the internship, undergraduate research, study abroad, and service-learning programs look like next year?  
The pandemic has heightened isolation. Student clubs, organizations, dining, residential life, and the day-to-day collegiate experiences of students have been significantly impacted. How are they facilitating student engagement and fostering the sense of belong and growth that can come with it?   
COVID-19 has and will continue to increase the stressors students face. How is the institution responding to student needs for safety, housing, food, healthcare, and mental health? 
The pandemic has disproportionately impacted Black, Indigenous, and Students of Color and their families, and recent events have highlighted the pervasiveness of racism in the United States. To what extent are the college's diversity, inclusion, and equity efforts addressing this within the institution? 
Declining financial aid and fewer donations can affect the college's ability to recruit a diverse student body and support them sufficiently. Have they cut back on financial aid and scholarships?  
The pandemic has changed opportunities for alumni, professionals, and others to engage with and mentor students. How has the college adapted in preparing students for life after college, providing support for students trying to navigate a changing economic landscape? 
Over the next couple of years, it's going to be difficult for colleges to ensure that they engage, challenge, and support students to grow to their full potential. So how do you choose a college wisely? By selecting a college that truly prioritizes students–one that is designed for their success and adapts so students can experience the transformative power of higher education.
---
Featured image by Andrea Piacquadio on Pexels