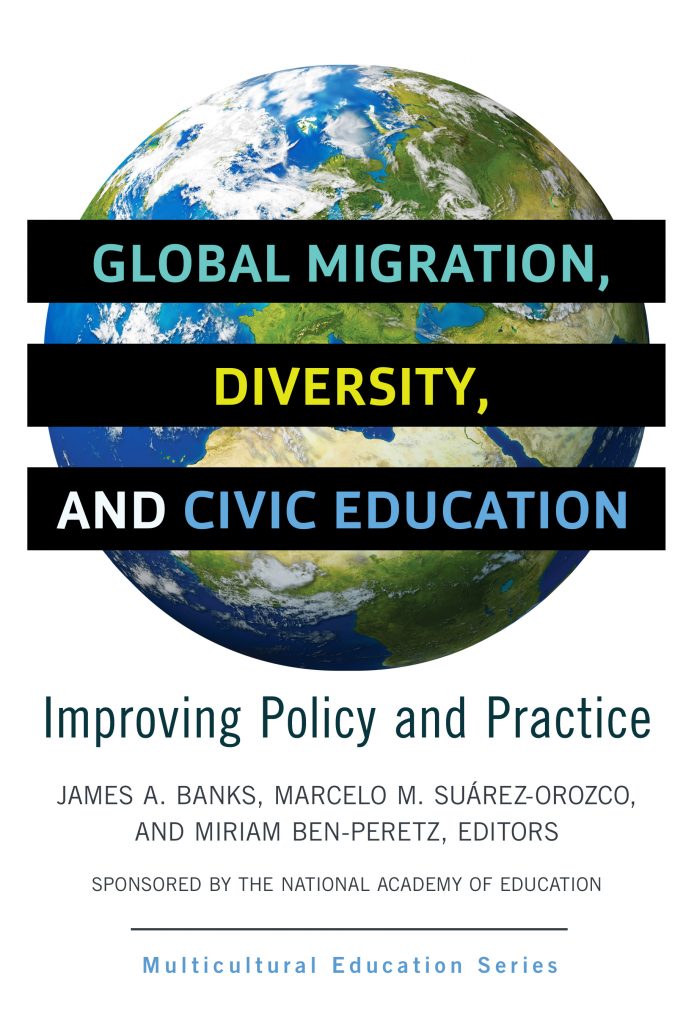 Reviewed by MARGARET SMITH CROCCO for the Journal of Theory & Research in Social Education
In this latest addition to James Banks's Multicultural Education Series, the editors and authors address the question of how global citizenship education ought to respond to the challenges of transnational migrations, hegemonic language pressures, and religious, social, and class conflicts worldwide. The book draws upon the research of scholars working in two modern and diverse societies, the United States and Israel, to consider theoretical and practical questions related to these topics and presents a set of pressing issues for both scholars and practitioners committed to education for democracy in a globalizing world. As the preface to the book notes, "the most cutting-edge issues related to diversity and citizenship education today have international dimensions and require global solutions" (p. ix). Of course, the book was well underway before Brexit and the election of Donald J. Trump. In the current geopolitical context, the authors might evince an even greater sense of urgency about the topics discussed and perhaps spend even more time than they do already in highlighting the blowback to the forces of globalization inside and outside schools as well as offering pathways for dealing with resistance to their transformative ideas for civic education.
The book grew out of a 2014 workshop titled "The Initiative on Immigration, Cultural Sustainability, and Social Cohesion" that was sponsored by the National Academy of Education, with a grant from the Spencer Foundation. Given today's possible fracturing of the European Union, the rise of hypernationalistic political movements and leaders across the globe, the worldwide immigrant crisis, and a U.S. president intent upon "America First," questions of social cohesion and cultural sustainability are now situated in political and social contexts that might not have been fully anticipated in the years between the 2014 workshop and the September 2016 publication date of the book. These global contexts undoubtedly present serious, even alarming, challenges to the project of democratic and global citizenship education, with its commitment to human rights and belief in the liberatory and humanizing potential of education.
The book is structured into three sections. Part I offers three chapters dealing with global migration and education, with attention given to civic education, religious/ethnic epistemologies, and language differences. Part II provides three chapters dealing with immigration, education, and citizenship, including one chapter on Palestinians in Israel and another chapter on Ethiopians in Israel, along with one chapter on immigrant students in the U.S. context. Part III provides two concluding chapters that consider the implications of the preceding chapters for citizenship education in schools and in teacher education.