Title: LAMBOOZLED!
Author(s): Ioana Literat, Yoo Kyung Chang Media and Social Change Laboratory
Publisher: Teachers College Press, New York
ISBN: 9780807764626 Pages: 100 Year: 2020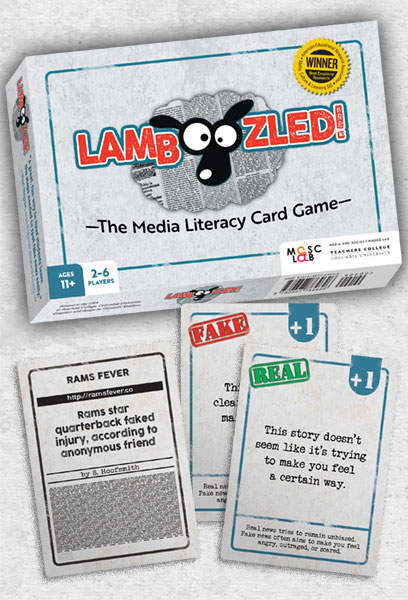 In thinking about ways to address the need for more effective media literacy education, we landed on games as an underused, yet potentially highly effective, instructional approach.
The game that was born out of these conversations, LAMBOOZLED!, is a card game developed and tested with educators and students, and recently released by Teachers College Press. Drawing from interdisciplinary research, the game tightly integrates declarative knowledge (e.g. identifying a missing byline, a strange URL, or a sensationalist title) and procedural knowledge (e.g. seeking out an expert opinion or checking alternative sources) as part of its gameplay.