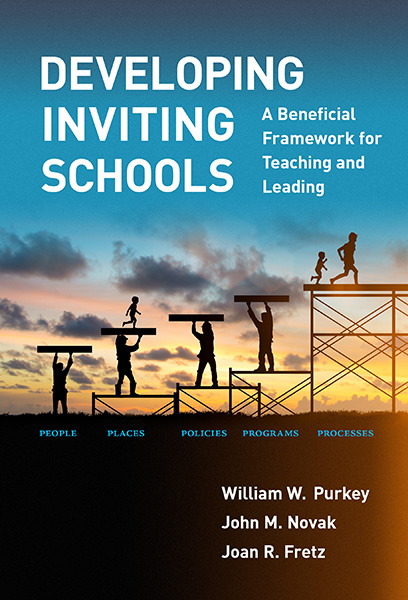 Title: Developing Inviting Schools
Author(s): William W. Purkey, John M. Novak, Joan R. Fretz
Publisher: Teachers College Press, New York
ISBN:9780807764725 Pages: 208 Year: 2020
The book Developing Inviting Schools: A Beneficial Framework for Teaching and Leading is the culmination of over one hundred years of aggregate experience of three highly influential educators. The third author, Joan Fretz, is a highly sought-after presenter and expert on issues of school climate. The first two authors, William W. Purkey and John Novak have been publishing powerhouses on educational issues since the 80s and show no signs of letting up. As evidence of their longevity in the field, I am approaching retirement, and, as a young man in college, I used a textbook jointly authored by both of them. Purkey, now in his 90s, may yet have more books in him; however, whether he does or not, this book may very well be his magnum opus as it seems to sum up, and bulk up, all he has been advocating over the decades.
Read the full article here