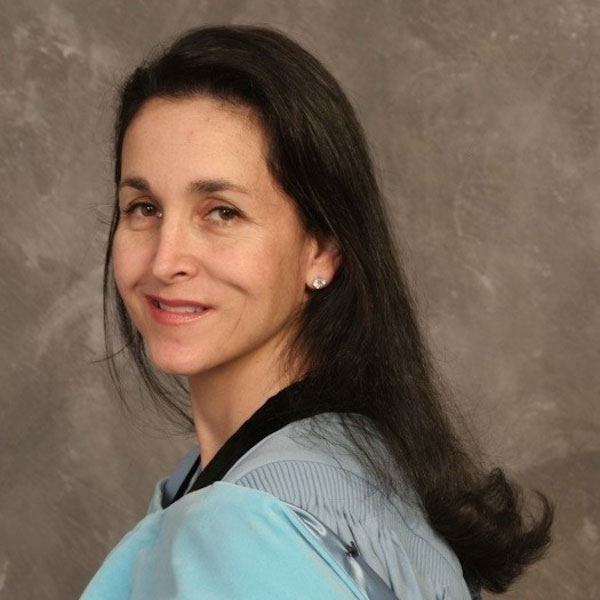 By: Linda Dale Bloomberg
Linda Dale Bloomberg holds the positions of associate director of faculty support and development, and full professor of education in the School of Education, Northcentral University, San Diego. Dr. Bloomberg received her doctorate in 2006 from Teachers College, Columbia University, where she completed the AEGIS Program in Adult and Organizational Learning. Her new book is titled Designing and Delivering Effective Online Instruction: How to Engage Adult Learners.
---
The pandemic-driven shift to online learning over the last 18 months has led many educators to question the future of the physical campus. As students have increasingly moved away from the rigidity of brick-and-mortar structures to the flexibility of globally accessible virtual classrooms, some argue that we may never again return to campus life as we knew it. As we move forward higher education programs will be no doubt be enhanced through a mix of synchronous and asynchronous digital elements. This new future will allow students to meet and socialize remotely. The crisis of the pandemic taught us valuable pedagogical lessons, specifically the power of collaboration, and the social element of education—insights that apply to both physical as well as virtual classrooms. With this inherent potential for connection, and a multitude of tools enabling broader and deeper participation, collaboration, and interaction, there is a strong emerging market that favors hybrid over purely residential programs. That said, we find ourselves in the midst of the process of defining teaching and learning approaches of the future.
Online learning opens up greater opportunities for previously underserved segments of the population who were excluded by social, physical, or time constraints. In the same vein, as I write in my book Designing and Delivering Effective Online Instruction: How to Engage Adult Learners, the online learning experience has the potential for greater inclusion and empowerment. As such, educators should embrace the future learning model that maximizes both the values of physical, in-person learning and the opportunities for flexibility and inclusion offered by online learning.  As we move away from teaching primarily in physical spaces, how do we create this new hybrid space where we come together in a different context, and where we can still all learn with and from each other? And, how can we move forward in engaging students in ways that meaningfully promote both individual and collective learning? With the move to virtual and hybrid teaching some instructors simply took their old teaching plans straight into the Zoom environment, and then found either that they ran out of time or that their curriculum and old "playbooks" did not automatically transfer to the online or hybrid format. As I write in my book, online learning experiences must be thoughtfully crafted and implemented. And, front and center is that instructors preparing to teach online consider the student experience and make it as equitable and accessible as possible. Emerging hybrid teaching models can only be beneficial and effective as long as we are mindful and purposeful in our practice!
Embrace new ways to facilitate social learning, both within and outside the classroom
Hybrid programs produce very different experiences, however, depending on whether students are attending in person or remotely. In effect, there are actually three types of student experiences: Some students will attend in person, some will be joining remotely, and some may watch class recordings on demand. The success of hybrid teaching, in whatever way students are attending class, will essentially depend on making sure there is no "second class"; that those students who are connecting remotely don't feel like spectators or "onlookers". A significant concern in moving to remote and hybrid learning was how to ensure that the interactivity that occurs naturally in the traditional classroom would cross over into the virtual environment.  What strategies can be used to engage students as active learners and contributing members of our learning communities? Engagement strategies can be implemented before class, during class, and outside of the formal class structure:
Prior to the beginning of a course, meet with each of your students, welcome them to your class, discuss norms and expectations, and address any technological or logistical challenges they may be facing.
During each class, be intentional in creating a culture of learning and curiosity. Invite dialogue, discussion, and participation. Be inclusive in your approach so that students develop a sense of trust and belonging. Make a conscious effort to not look only at those students who are physically present, but make ongoing eye contact also with those on the screen. Given the diversity of your students, ensure that your course material is inclusive, equitable, and culturally responsive. Direct your students away from being passive recipients to active and interactive learners whose voices are valued and respected.
Informal in-person interactions outside the classroom build on what happens in the classroom, which is really just the starting point. For remote students, interaction and opportunities for discussion can end as soon as they exit the virtual classroom. As such they may tend to lose the social structure of collective learning, leaving them feeling isolated, dissatisfied, and frustrated. Opportunities for broader participation and sharing outside of the classroom, by offering optional synchronous and reflective opportunities, has the potential not only to foster collective learning in class; these opportunities can also prompt dialogue and interaction to continue beyond the end of session. In this way you eliminate the boundaries, allowing students and teachers to come together as a learning community.
Regarding "outside the classroom" connections, I'd like to briefly share a note I received from a student, in which she wrote (verbatim):
I just thought of a new idea. It would really be nice for each class to zoom a meeting every couple of weeks with the professor. After reading a lot of the material, the discussion piece is missing. I would love to have synchronous meeting involving the professor and other students in the course.
Another student added (verbatim),
I love this idea.  I too would love to have synchronous meeting involving s professor and other students in the course. I know there's probably a struggle with schedules, but I was surprised to find I'm missing a bit of that classroom discussion aspect too. It's nice to get like the video feedback and what not from the professor, but waiting for email responses and juggling schedules just makes it a little disappointing when I really am passionate about the subject matter and eager to 'talk shop' and learn.
Encourage collegial collaboration and collective learning
It is important to note that we are just at the start of the journey when it comes to discovering ways that technology can be most effectively and meaningfully used to deliver education. We can work to engage students in the hybrid space by offering multiple ways to participate, in ways they feel comfortable doing so. We want all students to be contributing members to the learning community! To achieve this, is vitally important that educators remain aware and engaged with different solutions in order to explore and implement any new digital advances as they develop. More than this is that we are able to develop and share engagement strategies to take advantage of hybrid contexts and blended approaches to teaching. In deed, the winners of tomorrow will be those schools that find ways to combine the best of both worlds. But this cannot occur in isolation. Making the jump into new hybrid formats–and doing so successfully–requires breaking down existing silos to produce a strong and collaborative network among staff and faculty. An effective feedback loop—sharing best practices, learning about what worked and what didn't, making revisions, and distributing that information to everyone—can help you move forward with instructor training and lead to valuable experimentation and innovation. This endeavor also has the potential to create increased dialogue and collaboration, and a greater appreciation of the value of "collective knowledge". This in turn builds an enhanced sense of community among colleagues; conveying a clear message that "we are all in this together and can learn with and from each other". What better way to proceed!
Lock in your learning!
Digitization exponentially expands the market, allowing educational institutions in all contexts to amplify their outreach, extend pedagogical approaches into new and innovative arenas, and create a much larger and more inclusive learning community than could ever be possible within a single space.  There are endless opportunities for educators to leverage and indeed extend the powerful advantages of online and hybrid learning experiences; thereby combining the best of both worlds. Reflect on the following:
How do YOU plan to create opportunities for more students to become actively engaged even beyond what your physical classrooms could contain?
How can you ensure that those students who are learning remotely are—and feel—included?
What strategies can you implement to ensure engagement before and during class, as well as after class?
How can you enhance and sustain your "teaching presence"?
What new ideas can YOU bring to the table to share with your colleagues and fellow educators?
References:
Bloomberg, L. D. (2021). Designing and Delivering Effective Online Instruction: How to Engage Adult Learners. Teachers College Press, Columbia University. https://www.tcpress.com/designing-and-delivering-effective-online-instruction-9780807765289
This publication has been nominated for the 2021 Division of Distance Learning (DDL) for the Association of Educational Communications and Technology (AECT), one of the premier international organizations for instructional design and ed-tech.
Resources for further reading:
Making the Most of the Hybrid Classroom
Six Ways to Effectively Manage Class Discussion When Some Students Are In Person and Others Are Online
What's the Role of a Physical Campus Now?
A New Blended Approach for the Future of Learning
The Pros and Cons of 7 Digital Teaching Tools
Technology to Take With You as You Move Back to the Classroom
---
Photo via Pexels